Companies by Sector
More than 6000 listed
Communication Services
Telecommunication Services
Consumer Cyclical
Advertising & Marketing Services
Furnishings, Fixtures & Appliances
Homebuilding & Construction
Manufacturing - Apparel & Accessories
Manufacturing - Apparel & Furniture
Retail - Apparel & Specialty
Consumer Defensive
Beverages - Non-Alcoholic
Financial Services
Diversified Financial Services
Healthcare
Healthcare Providers & Services
Medical Devices & Instruments
Medical Diagnostics & Research
Medical Instruments & Equipment
Industrials
Farm & Heavy Construction Machinery
Transportation & Logistics
Utilities
Utilities - Independent Power Producers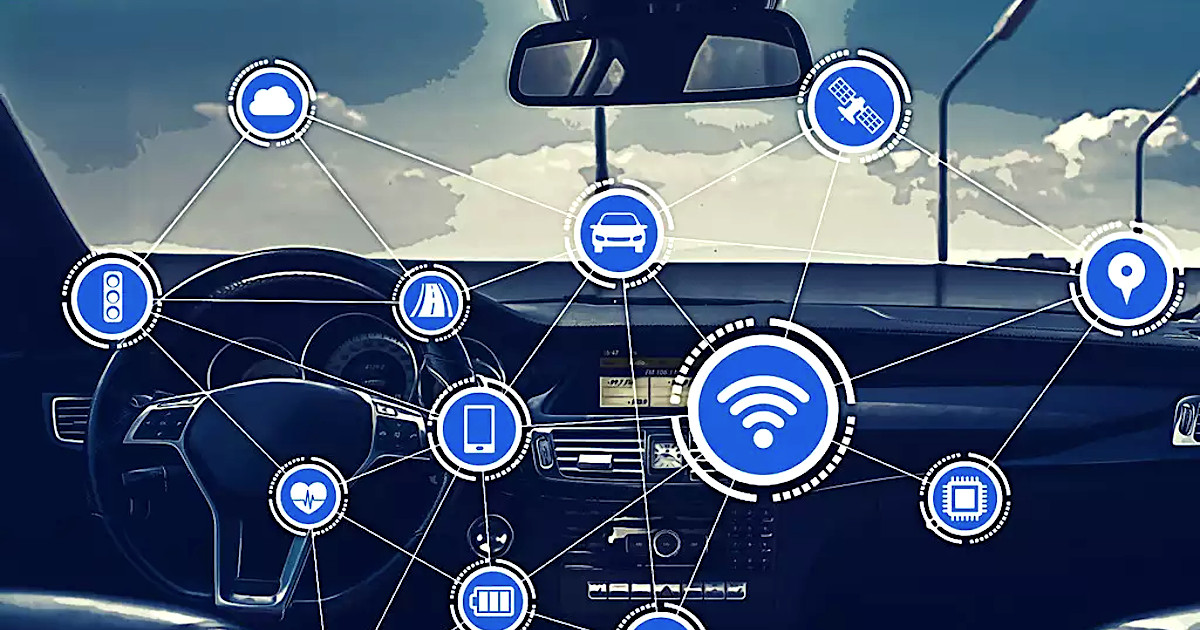 Mobile Artificial Intelligence is an Ever Expanding Technology
A child runs in front of you unexpectedly while you drive down your street. Your eyes see them and instantly send a signal to your brain. Your intelligent brain draws on a lifetime of related scenarios and almost instantly sends a signal down the neural pathways to your leg instructing it to hit the brake while perhaps simultaneously sending directions to your arms to alter your direction. All of these decisions were made onboard your vehicle with the most powerful computing tool you own, your brain.
Artificial Intelligence (AI)
Control is quickly being taken out of human hands (brains). Whether it be a driverless car, fighter jet, or any number of on-the-move AI applications. Inventive ways of building onboard computing are working to fill this growing need. Artificial intelligence is nothing new, but it's now being applied where the closer the "decision-maker" is to the situation, the faster the reaction time. In order to best suit all the new demands of AI, decision making power will very often need to be closer to the affected equipment. After all, your brain didn't send a signal to the nearest 5G tower; that sent a signal to a server where the computing was done and then sent back to the 5G tower and to your leg to stop your car. All thinking and signaling was done within the space of a few feet. Onboard AI or edge computing strives to accomplish the same.
Edge Computing
Edge technology and its needed ruggedness has become necessary for domestic aircraft, military functions, and esports events to name a few applications. There is an expanding need. Edge is defined as small, lightweight, dense mainframe computing for a non-climate controlled, unfiltered, not bolted to the floor environment. The market for edge is now estimated to be $18-$23 billion, and demand is growing.
One company that has carved out a place in edge computing is One Stop Systems (OSS). OSS designs and manufactures ultra-dense high-performance computing systems for learning, oil and gas exploration, trading, media and entertainment, defense, and traditional HPC applications. Equity Analyst Joe Gomes from Noble Capital Markets covers OSS. We spoke with Mr. Gomes yesterday to garner a bit more understanding about this technology, its potential, and specifically which areas of edge computing One Stop Systems specializes in.
Channelchek – How big is edge computing now, and what are the forecasts for its growth over the next few years?
Joe Gomes: Total Edge Computing market is about $18B, but OSS only currently plays in about $3 billion of this market. Existing space provides plenty of upside growth opportunities, and expansion into other parts of the edge computing market provides even larger growth opportunities. The market is growing by an estimated 26% from 2019-2027
Channelchek: Where is the biggest growth in edge computing, and specifically for OSS expected to come from?
Joe Gomes: Biggest growth will come from "AI on the fly" applications. AI on the fly provides actionable intelligence in real-time, on-site at the point of acquisition. We expect to see strong demand for such OSS products as flash array storage, GPU compute accelerators, and PCI express Gen 4 expansion product
Channelchek: Who are some of One Stop Systems' larger customers or potential customers?
Joe Gomes: Some of the company's larger clients historically have been Disguise, a media, and entertainment company that provides products for large in-person events (such as the Superbowl and concerts). Obviously, this is a difficult business currently with COVID. Raytheon, where OSS supplies flash storage arrays for military radar applications and has since worked its way onto additional military programs. Other key customers include Lyft and National Instruments
Channelchek: Working with Noble Capital Markets, Channelchek will be hosting a live presentation by OSS on November 19, discussing the company and fielding questions from the virtual audience. Is there anything specific that virtual attendees should listen for?
Joe Gomes: Well, the best advice I can give as a research analyst covering OSS is, if you have an interest in where this one aspect of the artificial intelligence world is trending that you should spend 40 minutes with us and maybe even ask questions this coming Thursday, Nov. 19 at 11 am EST.
Channelchek: Thank you, Joe.
Technologies that are changing the world often are developed where they grow and become providers to larger companies, who license that technology or acquired so larger, less creatively nimble companies benefit from synergies and patented technology. We encourage anyone with interest in mobile artificial intelligence and edge technology to join us. Details for virtual attendance are available below.
One Stop Systems (OSS)

Thursday November 19 11:00am EST

David Raun - CEO & John Morrison - CFO