Companies by Sector
More than 6000 listed
Communication Services
Telecommunication Services
Consumer Cyclical
Advertising & Marketing Services
Furnishings, Fixtures & Appliances
Homebuilding & Construction
Manufacturing - Apparel & Accessories
Manufacturing - Apparel & Furniture
Retail - Apparel & Specialty
Consumer Defensive
Beverages - Non-Alcoholic
Financial Services
Diversified Financial Services
Healthcare
Healthcare Providers & Services
Medical Devices & Instruments
Medical Diagnostics & Research
Medical Instruments & Equipment
Industrials
Farm & Heavy Construction Machinery
Transportation & Logistics
Utilities
Utilities - Independent Power Producers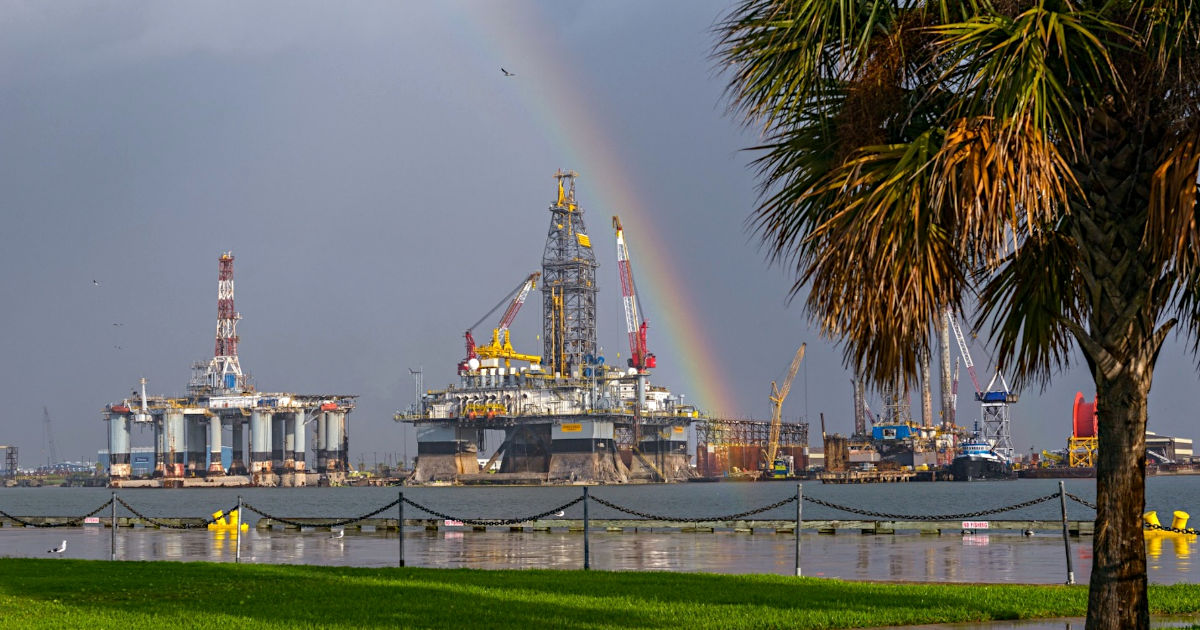 ConocoPhillips Buys Concho and Pioneer Buys Parsley - What's Next?
A month ago, we wrote that merger activity among energy players in the Permian Basin was beginning to heat up. The report followed the July announcement by Chevron to acquire Noble Energy for $4.2 billion and the September announcement by Devon Energy to acquire WPX Energy for $2.6 billion.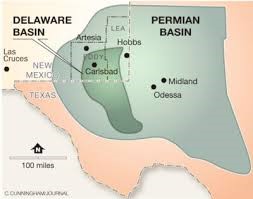 https://www.channelchek.com/news-channel/Mergers_Within_the_Energy_Industry_are_Heating_Up
In the article, we discussed how mergers could happen in either boom or bust cycles. In boom cycles, acquiring energy companies seek to add property to expand production. In bust cycles, like the one we are currently facing, companies seek to merge to work to lower operating costs. In our article, we also discussed how larger energy companies, who were outbid in their acquisition attempts, turn their attention to other candidates, and smaller companies that were passed over become more amenable to an acquisition.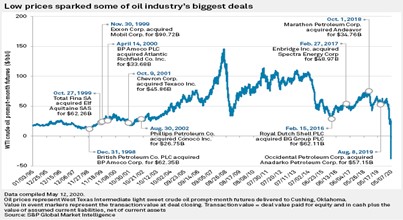 It didn't take long for us to be proven right on both accounts. Over the weekend, ConocoPhillips agreed to buy Concho Resources in an all-stock deal valued at $9.7 billion, the largest energy deal so far this year. The combined company will add 800,000 Permian Basin gross acres to ConocoPhillips' portfolio and make it one of the largest players in the area alongside ExxonMobil, Chevron, and Occidental Petroleum. Not to be outdone, Pioneer Natural Resources announced a $4.5 billion buyout of Parsley Energy Inc. the very next day. The Pioneer-Parsley deal, which involved a low premium price, might be described as a merger of equals designed to protect each company from being taken over by a larger player.
Mergers can reduce operating costs in several ways. Contiguous acreage allows operators to drill longer lateral length, meaning fewer well pads. Fewer players mean less drilling crews. It also means increased use of pipelines to dispose of water instead of tanker trucks. And, of course, it means less overhead costs as administrative costs are spread out across increased production.
Phil Flynn, a senior market analyst for the Price Group, described the situation by saying, "it's a fight for survival right now with these low oil prices." Larger players like Marathon Oil, Apache Corp, and EOG Resources will feel left by the wayside if they do not merge to reduce costs. Michael Heim, the senior energy analyst for Noble Capital Markets, believes the increase in merger activity reflects a growing recognition by management that oil prices could remain at depressed levels for the foreseeable future. "Oil demand had decreased due to the pandemic, lower renewable energy costs, and an increase in electric vehicles. Low demand, combined with an increased willingness by OPEC to increase supply to control the growth of domestic production, does not bode well for future oil prices."
At the same time, the number of potential targets in the Permian Basin is getting smaller. Matthew Portillo, managing director at Tudor, Pickering, Holt & Co., said it best, "the universe of companies with which you can combine is shrinking by the day." Smaller players active in the Permian Basin include Callon Petroleum, Centennial Resources, Cimarex Energy, Diamondback Energy, Earthstone Energy, Laredo Petroleum, Matador Resources, PDC Energy, and Ring Energy. These companies are facing increasing pressure to merge to obtain the economies of scale needed to survive.
Increased pressure to merge, combined with lower oil prices, has meant a decrease in acquisition valuation multiples. Whereas previous acquisitions typically valued Permian properties at $20,000 an acre or $90,000 per daily barrel of oil production, recent acquisitions are well below historical metrics.
Suggested Reading:
Mergers Within the energy Industry are Heating Up
Energy Stock Prices Have Led to Higher Dividend Yields
Dividends and the Appeal of Energy Stocks
Virtual Road Show - Tuesday October 27 1:00PM EDT

Register Now and join InPlay Oil President & CEO, Douglas Bartole for this exclusive corporate presentation, followed by a Q & A session moderated by Michael Heim, Noble's Senior Analyst, featuring questions taken from the audience. Registration is free, but attendance is limited to 100. View All Upcoming Road Shows
Sources:
https://www.investors.com/news/conocophillips-buy-concho-resources-permian-basin-expansion/?src=A00220, Gillian Rich, Investor's Business Daily, October 19, 2020
https://finance.yahoo.com/news/u-shale-mergers-accelerate-pioneer-200951793.html, Jennifer Hiller and David French, Reuters, October 20, 2020
https://mercercapital.com/energyvaluationinsights/ma-in-the-permian-big-deals-and-bigger-opportunities/, Mercer Capital, June 18, 2019
https://btuanalytics.com/shale-production/acreage-value-in-decline/, BTU Analytics, November 20, 2019
Company
Ticker
Price
Previous
Mkt Cap
Volume
52wk Range
Ring Energy Inc.
REI (AMERA)
$2.20
$218.20M
0
$0.44 - $3.36
Earthstone Energy Inc. Class A
ESTE (NYSE)
$7.25
$569.48M
0
$1.45 - $9.44
Advanced Market Data
()
Detailed Quote
Charts
Statistics
Financials
Historical Quotes
Insider Activity
Key Ratios