Peloton and Other Expensive Product Recalls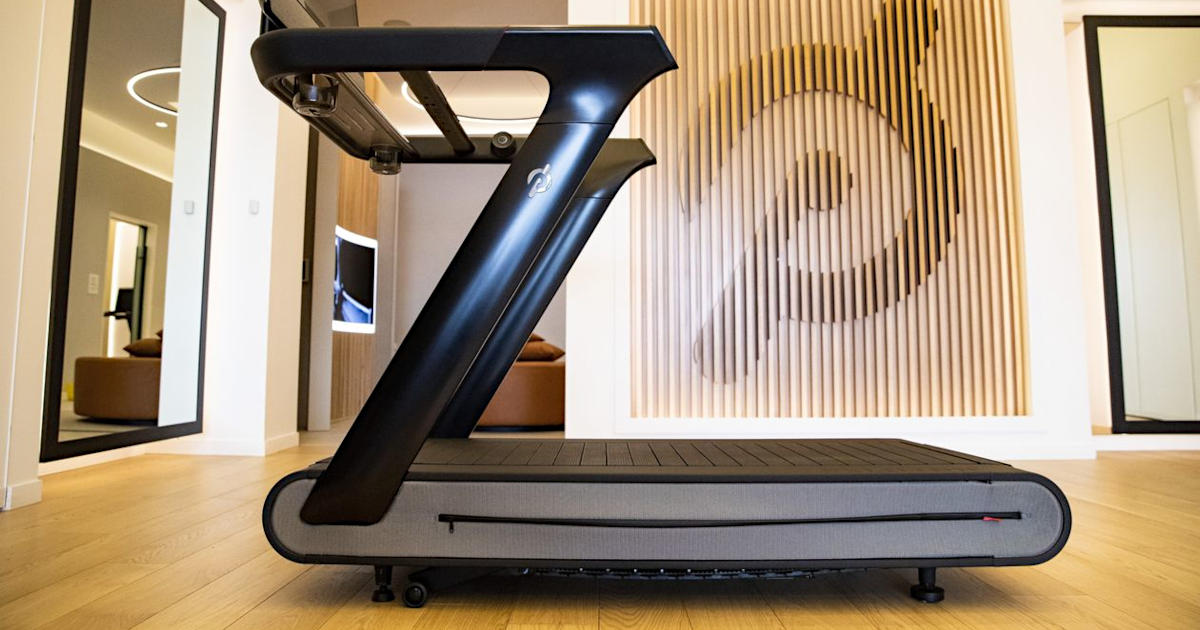 Ten Largest Product Recalls, Plus Peloton
As inconvenient as recalls are to consumers, they create financial, brand, and public relations challenges for the company producing the product. When orchestrated well, product recalls have had the effect of helping the company continue being successful. When executed poorly, they have wound up costing the company its existence and even placed executives in prison. Yesterday, Peloton recalled every treadmill it has ever sold in the U.S. The reasons are sad and should be treated with care. Leading up to their announcement, the company is likely to have developed a plan to try and keep the brand strong and perhaps even springboard forward from the increased notoriety.
The following are ten other recalls that have had the highest upfront costs to the company.
Tylenol Recall
1982, $100 million
There have been nine larger recalls since the Tylenol recall in 1982. However, Johnson & Johnson's Tylenol recall is perhaps the most significant. It's known as "the recall that started them all," and it set the standard for the way companies should handle themselves when they find themselves in the spotlight and a likely recall situation. It is also responsible for much of the safety packaging used today.
An event of malicious product tampering that has yet to be solved, caused seven people in the Chicago area to die after taking Extra-Strength Tylenol laced with cyanide. After it was discovered how they died, J&J spent more than $100 million to recall 31 million bottles of its best-selling product. Johnson and Johnson's quick and decisive steps are credited with saving the Tylenol brand. J&J's stock price fell initially; however it fully recovered within two months.
Peanut Corp. of America's Salmonella Outbreak
2009, $1 billion
Peanut Corp. of America was an "under the radar" peanut processor in Georgia that supplied major brands such as Kellogg and ConAgra. They had a massive salmonella outbreak at their processing facility, which resulted in the contamination of thousands of their peanut products. This led to the death of nine people and caused hundreds to become ill. Over 3,913 different products from almost 400 other companies had to be recalled, additionally the salmonella issue caused consumers to avoid peanut butter. This mistrust drove down industry-wide sales by 25%.
An executive of PCA was sentenced to 28 years in prison for his role and Peanut Corp. declared bankruptcy and went out of business. In addition to the losses incurred by PCA, the Georgia Peanut Commission has estimated that peanut producers lost approximately $1 billion from lost production and sales, even though their products were not contaminated.
Toyota's Floor Mats
2010, $3.2 billion
Floor mats cost Toyota dearly as they were forced to recall 8.1 million vehicles because of the potential for gas pedals to get stuck in floor mats; the problem caused acceleration and other problems. The design flaw is believed to have caused 89 deaths.
In 2010, Toyota's cost of the recall was approximately $2 billion. Four years later, the company paid a $1.2 billion fine to avoid prosecution from the DOJ for covering up the faulty floor mat issues and other safety problems.
Pfizer Bextra
2005, $3.3 billion
The FDA told pharmaceutical giant Pfizer to pull Bextra, an arthritis painkiller, off the market because of heart risks and "life-threatening" skin reactions. At the time, Bextra was providing annual sales of $1.3 billion for the company. Pfizer settled civil and criminal allegations that it had illegally marketed Bextra in 2009. The $2.3 billion payout was the highest health-care fraud settlement and the largest criminal fine of any kind at the time. Overall, the recall has cost Pfizer at least $3.3 billion.
General Motors' Ignition Switch Recall
2014, $4.1 billion
In 2014, General Motors was required to recall 30.4 million cars because they had faulty ignition switches that could, without warning, shut down the engine, this then disabled the power steering, brakes, and airbags. The ignition problem was linked to 124 deaths and far more injuries. GM stock fell about 15% in 2014 while the overall market gained more than 11%.
Samsung's Galaxy Note Recall
2016, $5.3 billion
The phone to own five years ago by the world's largest smartphone maker was discontinued and recalled. This was after a few high-end Galaxy Note 7 phones bursted into flames. Within only two months of the products launch, the U.S. Consumer Products Safety Commission received 96 reports of overheated batteries and fires. Samsung was forced to recall 2.5 million smartphones it had just sold.

Firestone and Ford
2000, $5.6 billion
Bridgestone's Firestone Tire and Rubber Company was severely deflated and almost out of business after defective tires installed on Ford pickups and SUVs were said to have caused 271 deaths and more than 800 injuries in the U.S.
Firestone recalled 6.5 million tires, Ford recalled and replaced 13 million. The recall cost Firestone $2 billion while Ford laid out $3 billion. Additionally, Ford faced $600 million in lawsuits. Firestone survived, but the 100-year relationship with Ford went flat.
Merck Vioxx
2004, $8.9 billion
In 1999 Merck's Vioxx was considered to be a breakthrough medication for arthritis pain. Five years later, Merck was forced to pull the drug from the market after studies revealed Vioxx greatly increased the risk of fatal heart attacks and strokes. At the time, 20 million Americans had already taken the prescription medication. 140,000 American heart attacks in the U.S. and 88,000 deaths were estimated to have been caused by the drug.
The pharmaceutical giant settled a class-action lawsuit for $4.85 billion in 2007 and agreed to a $950 million settlement with the DOJ in 2011. A shareholders' lawsuit was settled for $830 million.
Volkswagen's Diesel Engine Emissions Fraud
2015, $18.3 billion
Customers and shareholders were both impacted when Volkswagen was caught cheating on diesel emissions tests. The company had designed software that caused its turbocharged diesel engines to show they fell within required emission standards when tested. The reality was, the engines emitted pollutants up to 40 times greater than the levels permitted under U.S. standards.
Volkswagen recalled 11 million vehicles around the world and was forced to set aside more than $18 billion to cover costs. Shares of Volkswagen recovered in two years.
Takata Air Bags
$24 billion and Growing
This recall did not work out well for Takata or their investors. In 2008 the safety item put in virtually every new car made on the planet was recalled. This has become the largest recall in history in terms of costs. Roughly 42 million vehicles were recalled in order to replace 56 million Takata airbags that could explode and hurl metal shrapnel at vehicle occupants. The Takata product caused serious injuries and 16 deaths in the United States. Regulators estimate it could take until 2023 to recall and fix every vehicle with a faulty Takata airbag.
The high cost of the recall forced Takata into bankruptcy. In 2017, the Department of Justice announced Takata would pay a $1 billion criminal penalty that included $975 million for restitution and a $25 million fine. The restitution was split into an $850 million fund for automakers that were left with recall and repair costs and a $125 million fund for consumers who were physically injured and had not already reached a settlement. On top of that, U.S. states attorney general accused Takata of concealing safety problems and failing to report the safety defects. In 2018, Takata paid $650 million to settle complaints.
Peleton Announcement
Yesterday Peloton announced they had come to an agreement with the Consumer Product Safety Commission to protect consumers. The two separate voluntary recalls of Peloton's Tread+ and Tread treadmills came after a child died after being pulled under one of their treadmills. As many as 70 other injuries have been reported. Owners of these two products are urged by Peloton to immediately stop using them and contact the company for a full refund or "other remedy."
Peloton, which had traded at $36.25 a year ago, became a popular investment as pandemic lockdowns caused people to buy home exercise equipment and drive up sales. The stock traded as high as 157.80 in mid-January of this year. After the recall announcement, Peloton fell 14.50% to $82.62 during regular trading on May 5, 2021.
Suggested Reading:
Virtual Road Show Series - TODAY @ 1:00pm EDT

Join Ayala Pharmaceuticals CEO and CFO Yossi Maimon for this exclusive corporate presentation, followed by a Q & A session moderated by Robert LeBoyer, Noble's senior research analyst, featuring questions taken from the audience. Registration is free and open to all investors, at any level.
Sources:
https://www.onepeloton.com/press/articles/tread-and-tread-recall https://www.kiplinger.com/slideshow/investing/t052-s000-10-biggest-product-recalls-of-all-time/index.html
Stay up to date. Follow us: