Companies by Sector
More than 6000 listed
Communication Services
Telecommunication Services
Consumer Cyclical
Advertising & Marketing Services
Furnishings, Fixtures & Appliances
Homebuilding & Construction
Manufacturing - Apparel & Accessories
Manufacturing - Apparel & Furniture
Retail - Apparel & Specialty
Consumer Defensive
Beverages - Non-Alcoholic
Financial Services
Diversified Financial Services
Healthcare
Healthcare Providers & Services
Medical Devices & Instruments
Medical Diagnostics & Research
Medical Instruments & Equipment
Industrials
Farm & Heavy Construction Machinery
Transportation & Logistics
Utilities
Utilities - Independent Power Producers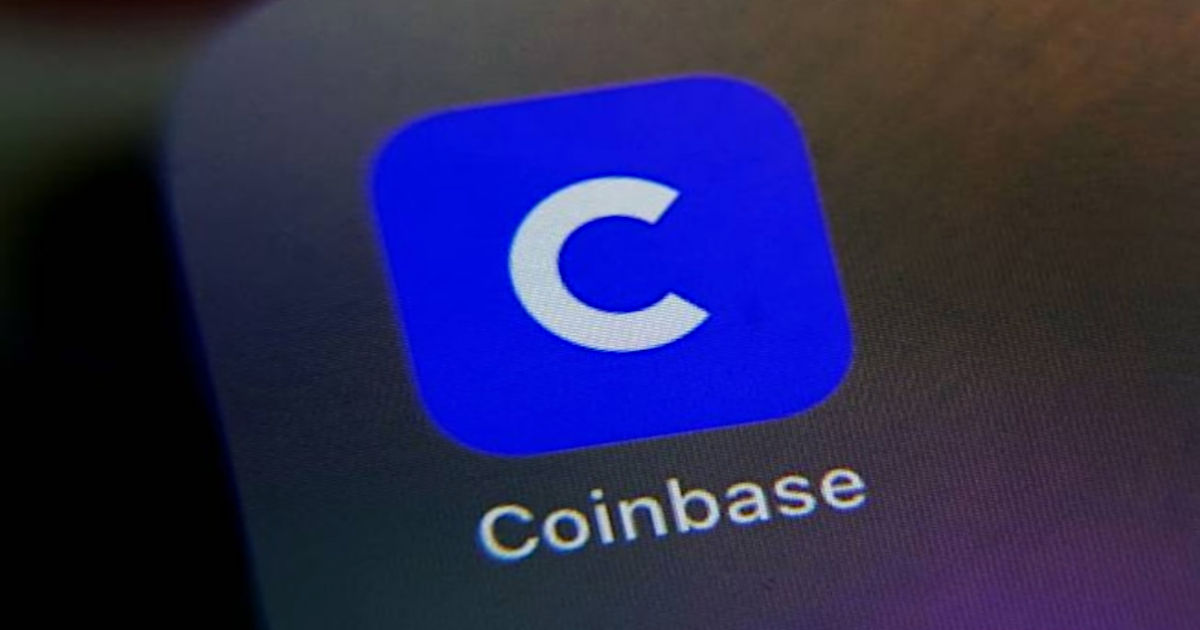 The Coinbase Nasdaq Listing Offers a Diversified Equity Investment in Crypto-Growth
Coinbase (COIN) is set to go public on the Nasdaq today as a direct listing. The company isn't raising any new capital as a corporation would under a more common IPO. Instead, the privately held, U.S.-based cryptocurrency exchange has a price set at $250 per share which would provide it a valuation of $65 billion. This valuation would make it more valuable than Nasdaq ($NDAQ) and roughly even with the NYSE ($ICE).
The days leading to the public market availability of shares of Coinbase saw many cryptocurrencies, including the highly valued Bitcoin ($BTC), and the highly adored Dogecoin (DOGE) break new records as they continued to rise partly in anticipation of today's market opening. The one triple-digit gainer over the past five trading days was Ripple (XRP), gaining 104.5%. Over the past week, the spike in cryptos demonstrates the expectation that bringing the largest crypto-exchange public further legitimizes digitally created money transactions.
Investor Benefit
Coinbase could be a great diversifier for investors that believe the market for crypto transactions will grow. It allows them to take an equity stake in a company that benefits from the growth in crypto usage without direct exposure to any one currency (except $US or other base). Other methods equity investors have used to gain from the popularity and growth of digital currency is investing in the underlying technology that makes the invention possible, blockchain.
Blockchain is a non-direct involvement in digital currency investments, it allows participation in the growth of digital currencies as this market gains pervasiveness. Blockchain is the platform that serves as the backbone of cryptocurrency. In the simplest terms, blockchain is a public electronic ledger. Built around a peer-to-peer (P2P) system, multiple users create a series of records in the ledger. These entries may be infinitely amended over time, but each entry is unchangeable.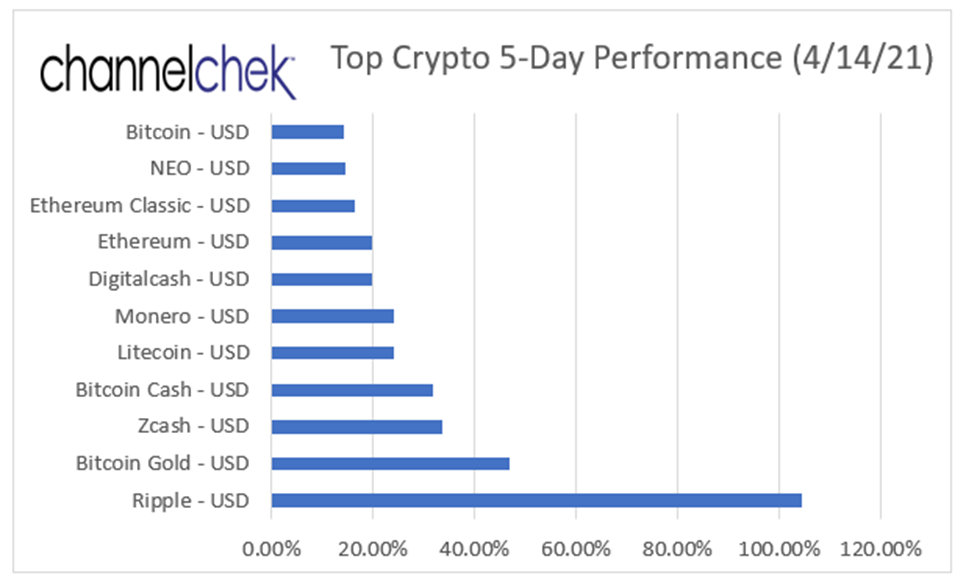 Data Source: Barchart.com
Other Non-Crypto Options
Companies involved in blockchain include Taal Distributed Information Technologies (TAALF). TAAL provides a wide range of Blockchain/Crypto-related services, including transaction processing, pool management, data storage solutions, and blockchain computing. Their primary focus is on the global adoption of Bitcoin SV (original Bitcoin). TAAL's vision is 'New Innovations for the New Economy."
Another non-currency company that stands to grow from crypto usage is DMG Blockchain Solutions (DMGGF). Their business includes blockchain and the mining sectors of crypto, which makes DMG a diversified option. They offer a permission-based blockchain technology focused on developing enterprise software for supply chain management. Other company focus points are crypto-mining, hosting services for mining clients, transaction fees, and data analytics.
RocketFuel Blockchain Inc (RKFL) is a development-stage company that is in the process of developing check-out systems based upon blockchain technology engineered to increase speed, security, and usability. The company's cutting-edge check-out solution is being orchestrated to include a single-click functionality to invoke payment transfer while integrating the customer address.
Shareholders of HIVE Blockchain Technologies, Ltd. (HVBTF) own a pure-play blockchain investment. HIVE creates newly minted cryptocurrencies continuously on the cloud through their data center facilities in Canada, Sweden, and Iceland.

Away from blockchain, the cryptocurrency brokerage companies have inspired rocketship emojis on social media. One company in this crypto-related space that is experiencing exponential growth is Voyager Digital, Ltd. (VYGVF). Through its subsidiary, Voyager operates as a crypto-asset broker that provides retail and institutional investors with a turnkey product to trade crypto assets. In a little over a year, the VYGVF stock price has rewarded investors 15,300%.
Take-Away
Coinbase (COIN) as a public company is a welcome addition for stock market investors who are looking to increase exposure to the adoption and surrounding enthusiasm surrounding digital currencies. The company is well-capitalized and offers diversification as business and transactions increase. The underlying value or competition among cryptos should have far less impact on their earnings.
Direct ownership of cryptocurrency is not the only way to gain exposure to what has been a lucrative play among speculators. Technology companies that are involved in other ways, mining, blockchain services, or exchange services, allow an equity investment in companies that stand to benefit from the increased acceptance.
---
The sectors and companies mentioned in this article represent a small sample of the various investment opportunities in the world of cryptocurrencies. While recent results look positive, you should always know the risk before investing. No investment decision should be made solely on this or any one article you read. You are solely responsible for deciding whether any investment or transaction is suitable for you based upon your investment goals, financial situation, and tolerance for risk. You must seek independent professional advice to ascertain the investment, legal, tax, accounting, regulatory or other consequences before investing or transacting.
Suggested Reading:
SOURCES:
https://www.macrotrends.net/stocks/charts/ICE/intercontinental-exchange/market-cap
https://www.wsj.com/articles/cryptocurrencies-soar-to-records-ahead-of-coinbase-listing-11618400809?mod=searchresults_pos1&page=1
Company
Ticker
Price
Previous
Mkt Cap
Volume
52wk Range
RocketFuel Blockchain Inc
RKFL (OTCQB)
$1.05
$26.25M
0
$0.81 - $5.75
HIVE Blockchain Technologies Ltd
HVBTF (OTCQX)
0
0
0
0 - 0
DMG Blockchain Solutions Inc - Ordinary Shares
DMGGF (OTCQB)
$0.79
$130.66M
0
$0.05 - $4.51
Advanced Market Data
()
Detailed Quote
Charts
Statistics
Financials
Historical Quotes
Insider Activity
Key Ratios