Companies by Sector
More than 6000 listed
Communication Services
Telecommunication Services
Consumer Cyclical
Advertising & Marketing Services
Furnishings, Fixtures & Appliances
Homebuilding & Construction
Manufacturing - Apparel & Accessories
Manufacturing - Apparel & Furniture
Retail - Apparel & Specialty
Consumer Defensive
Beverages - Non-Alcoholic
Financial Services
Diversified Financial Services
Healthcare
Healthcare Providers & Services
Medical Devices & Instruments
Medical Diagnostics & Research
Medical Instruments & Equipment
Industrials
Farm & Heavy Construction Machinery
Transportation & Logistics
Utilities
Utilities - Independent Power Producers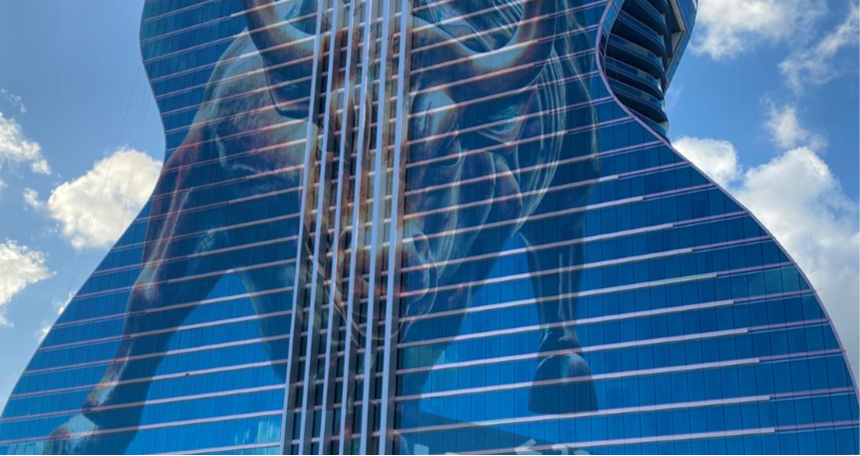 The Investor Conference at the Guitar Hotel in Florida offers More than New Ideas
Seek continuous improvement and renewal professionally and personally. – Stephen Covey
Does it make sense to not go to the largest investment conference of its kind?
Mixing work and pleasure is seldom as easy as we'd like. On the one hand, we're looking to maximize our productivity in ways that enhance security and options in our life (make money). On the other hand, we need to recharge, rest, or take time to learn new skills and gain clarity-of-mind to find fresh opportunities (prepare).
Investors, business owners, athletes, and anyone faced with big drawdowns in some area of their life usually finds they benefit from a break. In reality, many business owners won't allow themselves time off. This is especially common among "A" type personalities, and "A" type personalities are common among business leaders. As for investors, they may feel they always need to be engaged in monitoring, acting, and learning.
One solution to the need to step away yet need to be involved may be going to a conference that allows both. An option taken by many each Winter is to follow investors who flock to Florida for combined work and play. This Winter, approximately a thousand investors will be at the new Hard Rock "Guitar Hotel" to discover high potential growth investments, networking with others from across the globe, and solid play. For the purpose of full disclosure, Channelchek, where you are likely reading this, is a product of Noble Financial Group who meticulously plans this particular conference down to the last detail. The conference named NobleCon16 is their 16th annual investor conference. So, we have some insight and know that in addition to their having an agenda that appeals to both self-directed and professional investors, there is fun and surprise both on the agenda and off. The learning and networking event takes place over two full days, one of these days the market and most businesses are closed. So those attending may only miss one workday away from their desk.
Admittedly, we're biased as to how we believe serious investors should recharge, regroup, and prepare. We also understand there are many different investment styles. What is presented at NobleCon16 may not suit your interests. However, the idea of a learning vacation is still something worth looking into. There is simply less guilt associated with being away when your leaning and making new contacts.
For those that feel they cannot comfortably keep away from "business" for even a few days, we hope that you're at least relaxing as we are this weekend during the Superbowl. Enjoy a fruitful week.
Information and Registration for NobleCon16: www.nobleconference.com