Companies by Sector
More than 6000 listed
Communication Services
Telecommunication Services
Consumer Cyclical
Advertising & Marketing Services
Furnishings, Fixtures & Appliances
Homebuilding & Construction
Manufacturing - Apparel & Accessories
Manufacturing - Apparel & Furniture
Retail - Apparel & Specialty
Consumer Defensive
Beverages - Non-Alcoholic
Financial Services
Diversified Financial Services
Healthcare
Healthcare Providers & Services
Medical Devices & Instruments
Medical Diagnostics & Research
Medical Instruments & Equipment
Industrials
Farm & Heavy Construction Machinery
Transportation & Logistics
Utilities
Utilities - Independent Power Producers

ETFs Allow Investors to Play the Market Depending on Which Candidate Wins
Think you know who is going to win the presidential election this fall? Well, you don't have to just sit there posting your predictions on social media; you can put your money where your mouth is and invest in stocks and funds that will benefit if your prediction is correct. The following is a projection of the industries most likely to win or lose under either outcome scenario. Included is a list of Exchange Traded Funds (ETFs) poised to benefit depending on the outcome.
Biden Win:
The Biden platform includes a push to improve the nation's infrastructure. The democratic presidential candidate has been very vocal about his intent to boost government spending on the nation's infrastructure. This includes buildings, housing, roads, bridges, green spaces, water systems, electric grids, railroads, mass transit, and universal broadband. The Biden plan aims to upgrade 4 million government buildings and weatherize 2 million homes through cash rebates and low-cost financing. It would build 1.5 million homes and public housing units to address the affordable housing crisis. There are many ETFs that invest in construction companies that would benefit from increased spending. Examples include Global X US Infrastructure Development (PAVE), iShares U.S. Infrastructure ETF (IFRA), and Invesco Dynamic Building & Construction (PKB). Since President Trump also favors increased investment, and infrastructure ETF may be a solid investment regardless of who wins the election.
A vote for Biden is a vote for renewable energy. Joe Biden has proposed a climate plan that would invest $2 trillion to boost clean energy and rebuild the nation's infrastructure. The plan calls for the United States to be on a path to reach net-zero carbon emissions by 2050. The plan would have positive implications for many industries, chief among them the solar industry. ETFs such as Invesco Solar (TAN), IShares Global Clean Energy (ICLN), ALPS Clean Energy (ACES), Van Eck Vectors Low Carbon Energy (SMOG) all seek to invest in stocks that benefit from increased attention to the environment.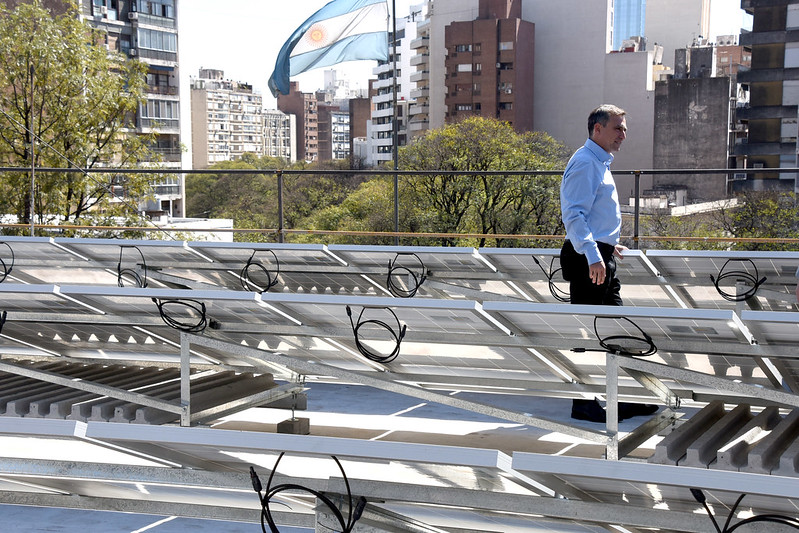 Biden wants to bring the U.S. auto industry back. Biden's plan includes increasing federal procurement by $400 billion to purchase clean vehicles from domestic auto companies for all government fleets. It also includes government spending to support the automobile infrastructure including adding 500,000 electric vehicle charging stations and devoting government spending on research to improve electric vehicle batteries. Global X Autonomous & Electric Vehicles (DRIV), SPDR S&P Kensho Smart Mobility (HAIL) and iShares Self-Driving and Tech (IDRV) would all benefit from increased investments in electric vehicles.
Trump Win:
Trump wants to make the U.S. energy dominant. President Trump has not formally declared a platform regarding his plans for the energy industry, but indications are that he would continue a path taken during his first term. Energy Secretary Dan Brouillette said that President Trump would seek to "maintain our posture as the No. 1 producers of oil and gas." Already, the president has relaxed drilling restrictions on U.S. forest land and Alaska and has hinted at opening the Florida and California coasts to drilling. He has rolled back Obama-era fuel economy standards for the automotive industry. The Trump administration stresses protecting traditional energy jobs. President Trump's actions are in clear contrast with the Biden Plan and would favor the oil, gas, and coal industries. ETFs such as the VanEck Coal (KOL) and the Energy Select Sector SPDR (XLE) would benefit under a Trump reelection.
President Trump is committed to rebuilding the country's national security and defense. The White House believes deterrence is the best way to preserve peace. The current administration has increased active Army troops, Marine battalions, Navy ships, and Air Force fighters. He has created the sixth branch, Space Force. The $738 billion defense bill signed in December 2019 included a pay increase for troops and additional spending on fighter jets. There are many aerospace and defense companies that would benefit from increased spending. PowerShares Aerospace & Defense Portfolio (PPA), SPDR S&P Aerospace & Defense (XAR), iShares U.S. Aerospace & Defense (ITA), and Procure Space (UFO) are just a few examples.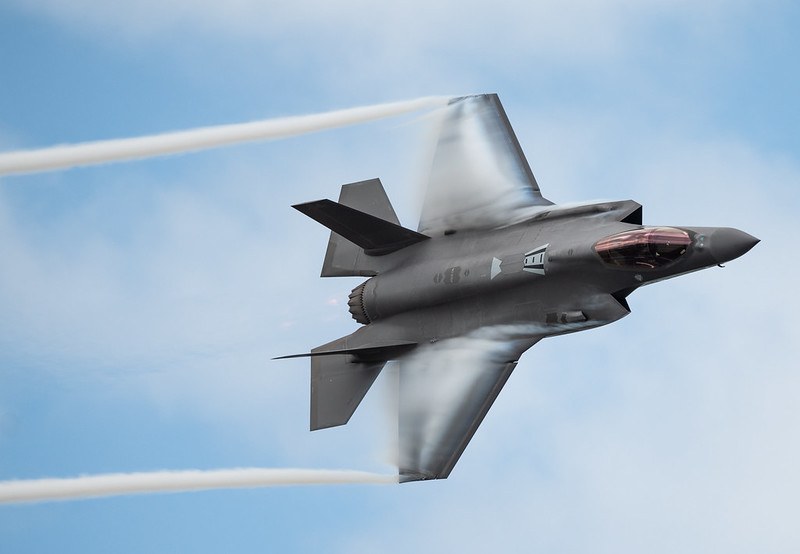 How about investing in companies that contribute to the Trump campaign? Instead of investing in companies that benefit from the policies of President Trump, how about investing in companies that invest directly in the Trump campaign? The Point Bridge GOP Stock Tracker Index (MAGA) seeks to track the performance of companies whose employees and political action committees are highly supportive of Republican candidates.
Summary
The purpose of this article is not to debate the merits of either candidate nor is it to make a prediction as to which candidate will win in November. Instead, this information attempts to summarize the stance of each politician's platform and identify industries and ETFs that would benefit if that politician were elected to office.
The Federal Reserve and MIT are Experimenting with Digital Money
More Accurate than polls to Predict Election Outcomes
Fear of Missing Out on Owning the Next Apple
Enjoy Premium Channelchek Content at No Cost

Each event in our popular Virtual Road Shows Series has maximum capacity of 100 investors online. To take part, listen to and perhaps get your questions answered, see which virtual investor meeting intrigues you here.
Sources:
https://stocknews.com/news/pave-tan-icln-3-etfs-to-buy-for-a-biden-presidency/, Aditi Ganguly, Stocknews, August 12, 2020
https://www.cnbc.com/2018/01/08/make-america-great-again-etf-outperforms-the-stock-market.html, Berkeley Lovelace Jr. & Matthew J. Belvedere, CNBC, January 8, 2018
https://www.yahoo.com/news/trump-biden-infrastructure-etfs-soar-183006534.html, Sanghamitra Saha, Zacks, July 10, 2020
https://joebiden.com/clean-energy/,
https://www.npr.org/2020/07/14/890814007/biden-outlines-2-trillion-climate-plan, Alana Wise, NPR, July 14, 2020
https://www.marketwatch.com/story/3-electric-vehicle-etfs-to-floor-it-with-2020-08-11?mod=exchange-traded-funds, ETF Professor, MarketWatch, August 11, 2020
https://www.eenews.net/stories/1063712711, Lelsley Clark and Heather Richards, E&E News, August 28, 2020
https://www.whitehouse.gov/issues/national-security-defense/
https://www.cnbc.com/2019/12/21/trump-signs-738-billion-defense-bill.html, Amanda Macias, CNBC, December 20, 2019