What Do Investors Look At?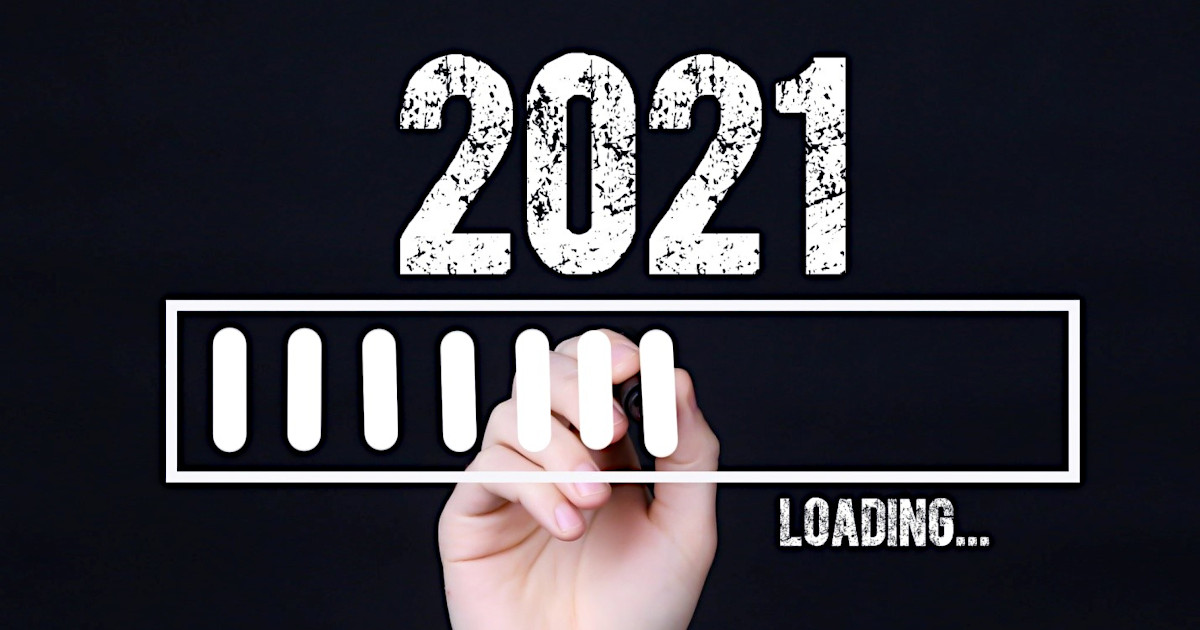 The Most Studied Research, Most Popular Videos, and Most Read Articles of 2020
What do small cap and micro cap investors look at? We thought you'd want to know what we discovered when we took a look back at Channelchek's most popular content of 2020.
As part of our regular planning, we look at which articles are most popular with our readers. This allows us to continue to adjust our focus to give investors more of what they want. Then we look at the most-read company research and top video posts for more insight. We just completed our full 2020 review, you'll want to know what we learned. So, we decided to share what was found had been most popular during the year. For your convenience, we're providing links to each in top three categories. As much as this look-back will help us serve you better in 2021, it could also enlighten readers to what was of interest to others evaluating high potential stocks.
Considering the kind of year 2020 has been, the industries and content given the most attention were not overly surprising. What about top-performing stocks? On the close of business December 23rd, we took a snapshot of the year-to-date performance of Noble Capital Markets sponsored-research companies posted on our platform. We felt sure our readers would want to know which companies we post analysis on are the highest performers to date.
Understanding this year's top three read articles, most read research, watched videos, and top performers provide a good lesson on how investment expectations can change throughout a year as the winds shift. Next year is less than a week away; the following is a good reminder that we need to expect the unexpected and get regular updates on companies on our watch lists.
Top Three Articles
Number One - In mid-April, people were hungry for insight and information related to the new pandemic. At the time, the uncertainty of the impact a month-long lockdown would produce on many parts of the economy created anxiety. A series of Twitter posts by famed investor Michael Burry, who also maintains a license as a medical doctor, caught the attention of Channelchek staff. After all, Burry's expertise, made famous by the movie "The Big Short," is in connecting dots and understanding economic reactions to situations. He's made hundreds of millions assessing situations and investing for unexpected outcomes. It's no wonder the article, "The Big Short" Dr. Michael Burry's Views on the Shutdown, remains extremely popular and is Channelchek's most-read story.

Number Two - Oil companies have had a difficult year. They ended 2019 weak and continued trending down in early 2020 in part because alternatives were filling greater energy needs. Then, the novel coronavirus caused China to shut down parts of their economy, reducing their demand placing downward pressure on prices. Oil prices dropped further from reduced global demand as other countries reported cases. As global restrictions on travel and forcing people to stay home began, the glut of oil grew to the point where it seemed to fill every last storage facility. This accelerated the drop until oil-producing countries agreed on several cuts in production.
Throughout the year, Channelchek updated readers with information on all aspects of the energy industry, including a series of articles on oil companies. These insights and updates are always widely read. In late October, we published a story that shows that mergers and acquisitions can happen in either boom or bust periods. ConocoPhillips Buys Concho and Pioneer Buys Parsley - What's Next? This is the article our readers made second most popular.
Number Three - When Dow Jones or S&P add or remove a stock to any of their indices, the action is unscheduled and often a surprise to the market. This isn't true for another family of widely followed indexes. Did you know the Russell family of indexes follow a schedule and methodology that anyone with stock data can figure out? In early May each year, they rank securities based on public information and formulas available to you on their website; a month later, they publish to their website add/delete lists. Approximately two weeks later, they finalize the list, and on schedule, in late June, they open with a new, reconstituted index.
Some investors find opportunity looking at past history and maneuvering to game the activity around this reconstitution. Channelchek's daily users are particularly interested in the Russell 2000. So, in May, we published The Annual Russell Index Revision and Stocks to Watch. It is the third most-read article of 2020. We have marked our calendar to againg help our registered users find opportunities during the reconstitution in 2021. (registration is free).
Top Three Research Notes
The more popular research notes on individual companies spanned the industries researched by Noble Capital Markets and made available at no charge to users on Channelchek. Investors had shown broad interests flocking to Channelchek to read about a biofuel company through the second half, private prisons drew attention mid-year; as economies reopened the popularity of mining companies escalated. Investors seeking strong players in weak industries brought interest to reports on restaurants, shipping, and energy. But, we saw the most interest in company research reports, filling all three top most popular positions during the year, was healthcare and biotech companies.
Number One - In-depth, always current research on the company Genprex (GNPX) provides investors of novel medical breakthrough technologies a place to stay current. Genprex Inc. is a U.S.-based clinical-stage gene therapy company. It is engaged in developing a new approach to treating cancer, based on its novel proprietary technology platform, including its initial product candidate, Oncoprex immunogene therapy.
Number Two - Does it make sense that investors were digging for more information on a company in preclinical testing on therapies for influenza, norovirus, and coronaviruses? Cocrystal Pharma Inc. (COCP) is a clinical-stage biotechnology company discovering and developing novel antiviral therapeutics that target replication. Noble Capital Markets initiated coverage of COCP during a time when not just investors, but the world was looking for information on companies doing work to eradicate resparatory viruses.
Number Three - Rounding out the trio of companies with the most read research is another on a mission to help mankind by treating or eradicating disease. Onconova Therapeutics Inc. (ONTX) has created a pipeline of targeted anti-cancer agents designed to disrupt specific cellular pathways that are important for cancer cell proliferation. They're a clinical-stage biopharmaceutical company developing novel small molecule product candidates primarily to treat cancer.
Top Three Videos
There is an abundance of current video content on Channelchek, which includes C-Suite Interviews where management is interviewed by the Noble analyst that is a recognized expert in the industry and company itself. There are also video replays of online virtual roadshows. These provide users access to either attend or watch the replay of the up close and personal events at their own convenience. A complete listing is found at Channelcast videos provided on Channelchek.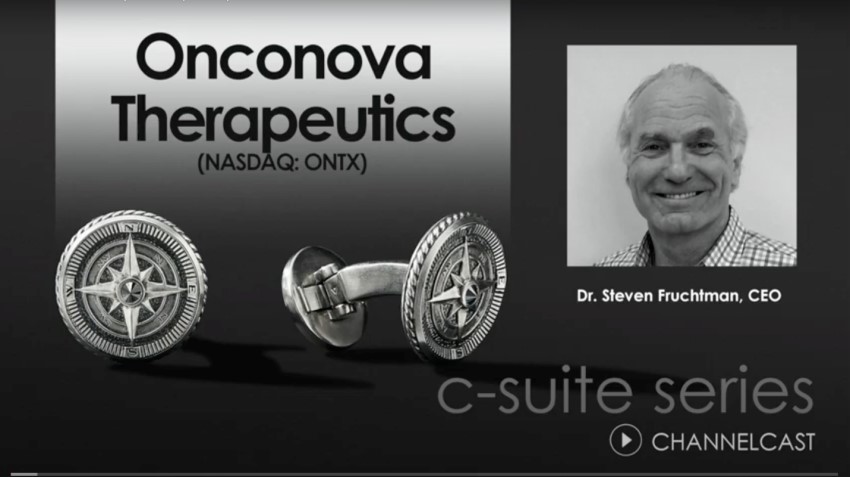 Number One - During 2020, the most-watched video is with Onconova Therapeutics' (ONTX C-Suite). Steven Fruchtman, M.D., CEO, and Ric Woodman, M.D., CMO meet with Noble Capital Markets Analyst, Dr. Ahu Demir. Onconova is a leading company in the treatment of pre-leukemia cancer. They are a late clinical-stage company that may soon transform into commercial stage-2 treatment of lung cancer.
During the interview, management answers provide insight into their portfolio outlook, current and upcoming clinical trials, and key value-generating catalysts.
Number Two – The second most-watched video on Channelchek is an interview featuring David Raun, CEO One Stop Systems (OSS C-Suite), with veteran Noble Analyst Joe Gomes. This interview helps define the importance of edge computing and what "AI on the fly" means to the world of artificial intelligence. They also discuss why key management changes may bring better predictability.
This interview was fascinating as it discussed the challenge of self-driving vehicles on the ground and in the air. It also drew many positive comments from a follow-up discussion near the end where Noble Analyst Joe Gomes, CFA, and Noble's Director of Research Mike Kupinski discussed their takeaways from the management interview with OSS.
Number Three – The biotech company PDS Biotechnology (PDS Biotechnology PDSB) is featured in the third most-watched video on Channelchek. The CEO of PDS, Frank Bedu-Addo, Ph.D., meets with Noble's Dr. Ahu Demir and discusses their oncology and infectious disease portfolio, and other pipeline assets related to prostate, breast, colorectal and ovarian cancers. The segment in the video on a universal flu vaccine and potential COVID applications of one of their cancer drugs designed to train the immune system may have helped add this company to the watch list of many, if not to their portfolio. The two also discussed the company financials and priorities as well as a future value-generating catalysts.
Top Performers of Covered Companies on Channelchek
The average return of all companies for which Channelchek provides free equity research created by Noble Capital Markets is on track to close 2020 near 35%. The top three performers are as follows:
Number One – Genprex Inc. up 1200%
Number Two – Encore Energy up 354%
Number Three – Cocrystal Pharma, Inc. up 205%
Past results are not to be used to predict future results. However, regular visits to read or listen to what Noble analysts are saying, in addition to industry and market-related articles, may provide information on opportunities not well-covered on other websites or news outlets.
Take-Away
Channelchek provides a broad mix of investors who are interested in small and micro-cap stocks actionable information. Our users include everyone from top-hedge fund managers to self-directed investors, family offices, and everyone in between. The variety of articles, videos, research reports, and other content, although specific to small publicly traded companies, is created for this diverse audience. Registered users were able to stay on top of some of the industries that were in the spotlight in 2020, we will use what we learned to provide even more useful content in 2021. Noble Capital Markets is rapidly growing its list of interesting companies covered by their research analysts — more companies that can make a great impact on the world will be discovered or better understood by investors.
Paul Hoffman
Managing Editor, Channelchek
Suggested Reading:
Which Stocks do Well After a Presidential Election
Small-cap Stocks are Looking Better for Investors
The Advantage of Micro Cap Equities for Investors
Sources:
Upcoming Events


Company
Ticker
Price
Previous
Mkt Cap
Volume
52wk Range