Companies by Sector
More than 6000 listed
Communication Services
Telecommunication Services
Consumer Cyclical
Advertising & Marketing Services
Furnishings, Fixtures & Appliances
Homebuilding & Construction
Manufacturing - Apparel & Accessories
Manufacturing - Apparel & Furniture
Retail - Apparel & Specialty
Consumer Defensive
Beverages - Non-Alcoholic
Financial Services
Diversified Financial Services
Healthcare
Healthcare Providers & Services
Medical Devices & Instruments
Medical Diagnostics & Research
Medical Instruments & Equipment
Industrials
Farm & Heavy Construction Machinery
Transportation & Logistics
Utilities
Utilities - Independent Power Producers


	Image Credit: RODNAE Productions (Pexels)
What Investors Get from the COLA Increase in 2022
Roughly $75.6 billion of new money will be distributed to a specific demographic beginning next year ($6.3 billion per month). How seniors spend their newfound 5.9% Social Security COLA increase could impact a number of industries. Seniors are known to spend disposable income on eating out, travel, gifts for family, etc. They may also find they can withdraw less from savings and investment accounts, keeping more in the markets. Although tens of billions won't alter investment sectors in the same way a multi-trillion-dollar infrastructure bill would, as we saw with stimulus checks, it can be quite impactful.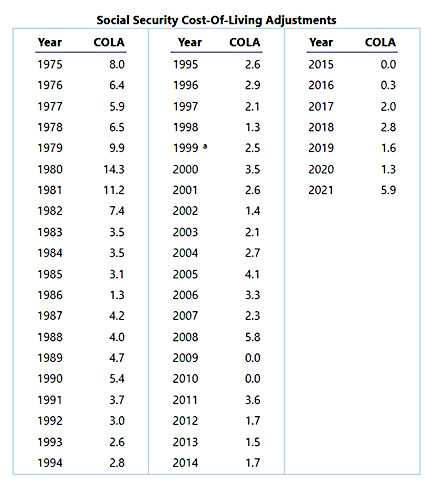 Source: ssa.gov
Background:
Inflation data released yesterday (October 13) included the Consumer Price Index for All Urban Wage Earners and Clerical Workers (CPI-W). This is the index on which Cost of Living Adjustment (COLA) for Social Security benefits is calculated. The "raise" COLA provides 69.1 million Social Security recipients will start begin January 2022. The percentage increase, calculated by the average of July, August, and September CPI-W is 5.9%. Every penny of this near 6% increase is money that was not previously in circulation.
Although we often imagine a retired person as someone barely scraping by on a limited fixed income, conserving because they can barely make ends meet, the reality is those now in retirement own more property, have greater pensions, and are worth ten times more than millennials.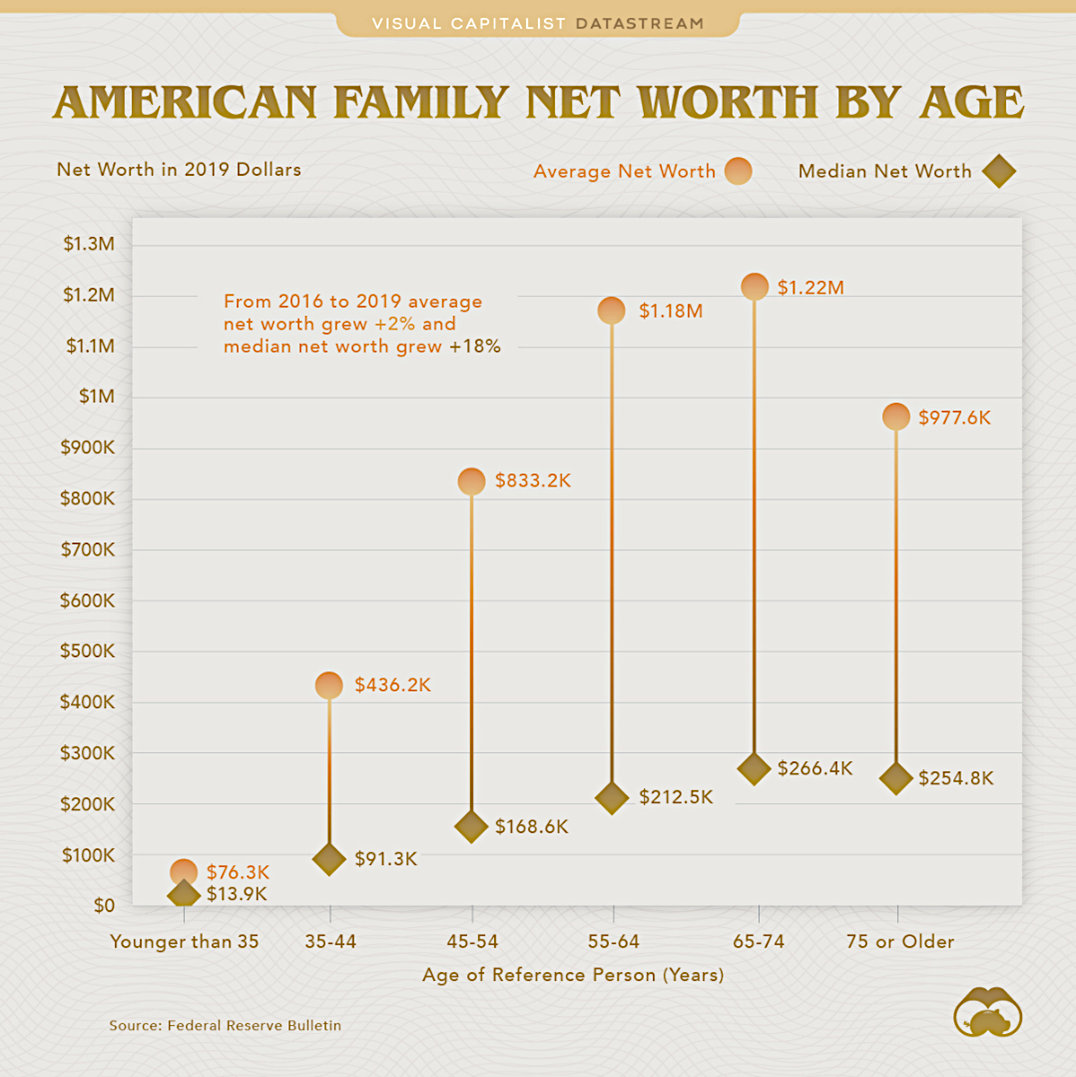 The info-graphic above by the Visual Capitalist demonstrates how successful, on average, the generation now of retirement age has been in providing for their future. And while many rising costs like healthcare and food impact those receiving social security, housing expenses often don't vary much from one year to the next. Much of the new payments, although individually may not seem impactful, combined with almost 70 million people, all in a specific demographic, will have an impact. As an example, when $1400 in stimulus checks were sent to 137 million people last March, it contributed to driving the stock market gains (S&P up 7.16%), housing, and technology purchases.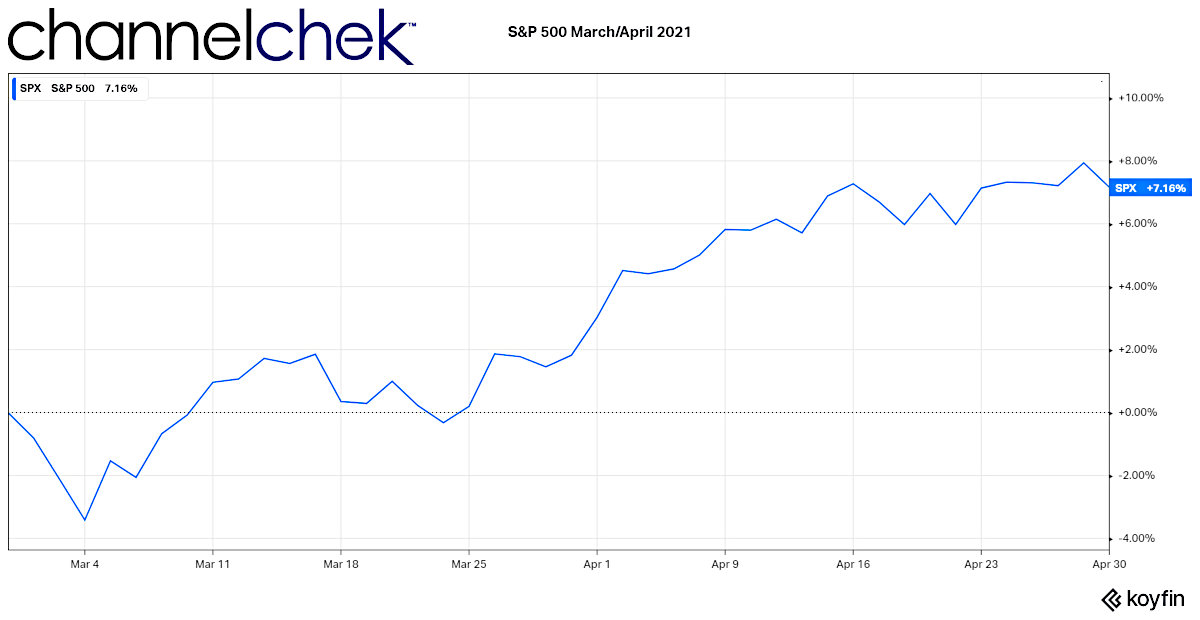 Expectations
The question is, where will this newfound cash flow be spent or invested. According to the U.S. Bureau of Labor Statistics, those 65-74 spend 2.4% more than the overall population on food. Presumably, much of this difference is prepared food at restaurants. More compelling, entertainment has an even wider gap over the total population as seniors (65-74) spend 19.6% more on entertainment. Although it isn't included in the BLS data, travel and gifts for grandchildren are included on most lists of where seniors are spending after all other costs are covered.
Take-Away
Does the COLA increase impact you? If you aren't in a position to receive one, you may ask, is this bullish for stocks? And, what stocks may benefit the most? While headlines of other spending work their way into investment analysis, this use inflow, so far, has been largely overlooked.
Managing Editor, Channelchek
Suggested Reading:
Sources:
https://www.ssa.gov/oact/cola/colaseries.html
https://crr.bc.edu/wp-content/uploads/2005/02/ib_28_508.pdf
https://www.aarp.org/content/dam/aarp/research/surveys_statistics/life-leisure/2019/aarp-grandparenting-study-money-fact-sheet.doi.10.26419-2Fres.00289.017.pdf
https://www.visualcapitalist.com/visualizing-net-worth-by-age-in-america/
https://www.bls.gov/opub/btn/volume-5/spending-patterns-of-older-americans.htm
Stay up to date. Follow us: