Companies by Sector
More than 6000 listed
Communication Services
Telecommunication Services
Consumer Cyclical
Advertising & Marketing Services
Furnishings, Fixtures & Appliances
Homebuilding & Construction
Manufacturing - Apparel & Accessories
Manufacturing - Apparel & Furniture
Retail - Apparel & Specialty
Consumer Defensive
Beverages - Non-Alcoholic
Financial Services
Diversified Financial Services
Healthcare
Healthcare Providers & Services
Medical Devices & Instruments
Medical Diagnostics & Research
Medical Instruments & Equipment
Industrials
Farm & Heavy Construction Machinery
Transportation & Logistics
Utilities
Utilities - Independent Power Producers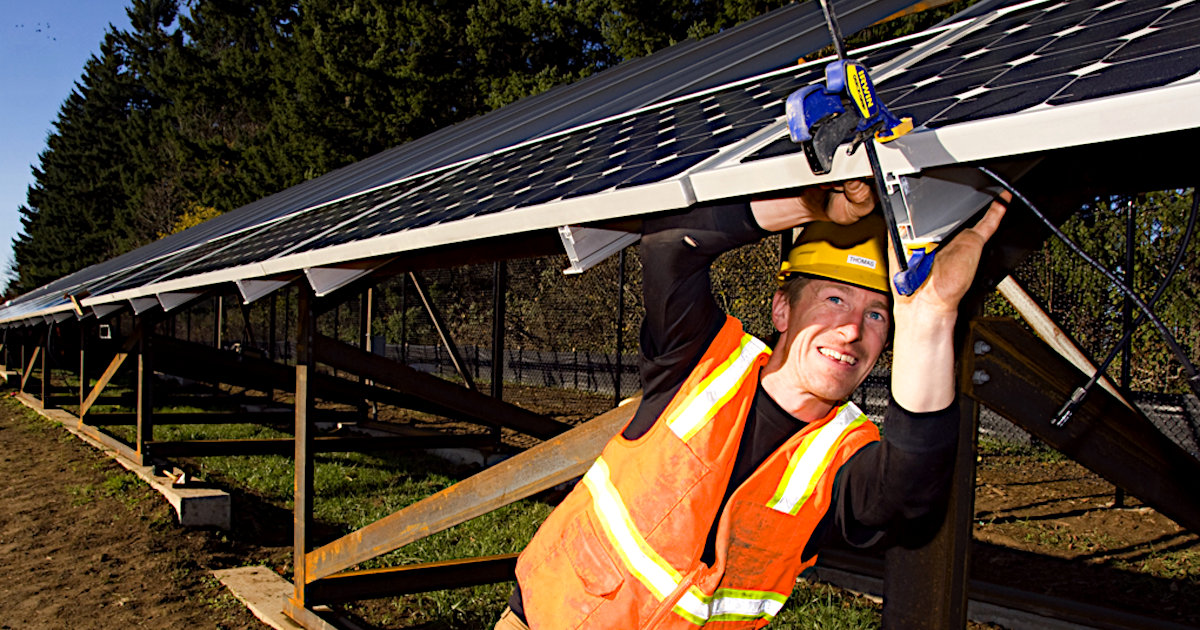 The Solar Panel Investment Tax Credit Rebate Debate
The solar panel tax incentive has been helping homeowners save on electricity costs. The federal government provides the solar tax credit that allows homeowners and businesses to offset 26 percent of the cost of their solar panel systems. Some states provide additional tax credits. Low-cost solar financing options are available in many states and municipalities -- utilities may also provide cash rebates or low-cost financing options that can reduce operating costs by 10 to 20 percent. In exchange, the home or business owner will receive a large reduction in their electric bills, an enhanced property value. The federal investment tax credit (ITC) was reduced to 26% in 2020 from the initial level of 30%. It is scheduled to decrease to 22% in 2021 and then goes away completely in 2022. With solar costs falling rapidly, a debate has begun over whether the federal ITC should be extended or allowed to sunset out.
Solar costs are falling
According to the National Renewable Energy Laboratory, the installed price for residential solar systems is less than half of what it was ten years ago. Costs have decreased as production increases, and companies benefit from larger economies of scale. Residential solar systems generally cost $15,000 to $30,000 before incentives and, depending on the size of the system, $10,000 to $25,000 after applying the ITC. Solar panels require very little maintenance and can be expected to save $2,000-$3,000 per year in electric costs.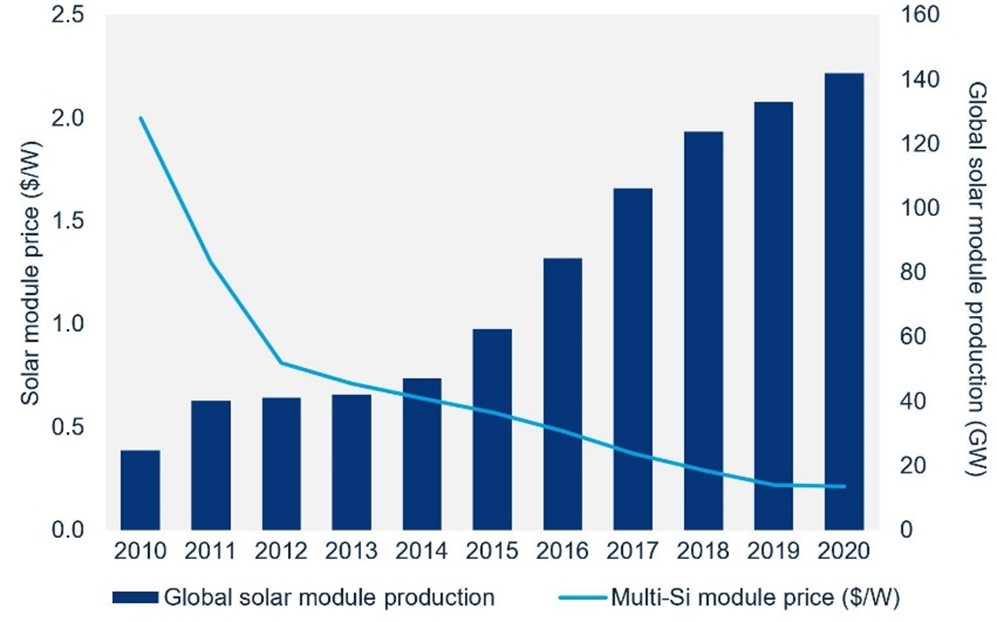 Solar energy cost vs. Efficiency over 10-years
Investment returns are attractive but not without subsidies.
Solar energy systems can be expected to return 1.5 to 2.0 times the investment over the 25-year life of the system depending on the location. An investment in a residential solar system will generally provide a payback return of 10-15 years with subsidies. Such a return may not seem attractive compared to other investments, but it is worth noting that many systems are lasting longer than 25 years, thus providing a residual value. The figure below shows the relative cost savings over market prices in the ten largest solar markets.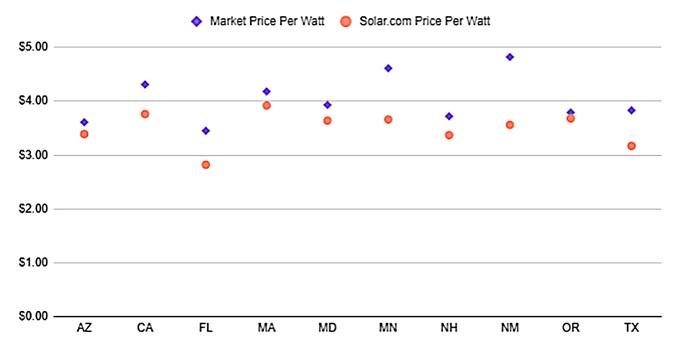 A Comparison of the cost of electricity per kilowatt-hour by state (Market vs. Solar)
Conclusion
There are many reasons home, or business owners may want to consider adding solar panels. Solar panels are environmentally friendly, add to the home or business's value, and provide a backup system to the local electric grid. The return on investment is reasonable if subsidized. Absent subsidies, the investment is harder to justify for financial reasons. Costs may decrease if a 2018 tax on Chinese solar products is removed. Costs may also continue to drop as the industry continues to grow. Large-scale solar and wind farms no longer need subsidization to compete with fossil fuel power generation as costs have decreased with increased economies of scale. The same may be true for small-scale solar panels if tax credits are extended.
Suggested Reading:
Cobalt and Rare Earth Metals from the Ocean Floor Eyed to Meet Growing Battery Demand
Expect Today's Nuclear Technologies to Provide an Important Role in the Future of Energy
This Is What Could Slam the Brakes on EV Growth
Enjoy Premium Channelchek Content at No Cost

Each event in our popular Virtual Road Shows Series has a maximum capacity of 100 online investors. To take part, listen to and perhaps get your questions answered, see which virtual investor meeting intrigues you here.
Sources:
https://www.energysage.com/solar/cost-benefit/solar-incentives-and-rebates/#:~:text=The%20federal%20government%20provides%20a,solar%20costs%20from%20their%20taxes, energysage, July 15, 2020
https://www.seia.org/initiatives/what-rebates-and-incentives-are-available-solar-energy, SEIA Solar Energy Industries Association
https://www.thesimpledollar.com/save-money/solar-cost-comparison-state-by-state/, Andy Bowen, the simpledollar, May 24, 2018
https://www.solar.com/learn/solar-panel-cost/
https://www.greentechmedia.com/articles/read/solar-pv-has-become-cheaper-and-better-in-the-2010s-now-what