Companies by Sector
More than 6000 listed
Communication Services
Telecommunication Services
Consumer Cyclical
Advertising & Marketing Services
Furnishings, Fixtures & Appliances
Homebuilding & Construction
Manufacturing - Apparel & Accessories
Manufacturing - Apparel & Furniture
Retail - Apparel & Specialty
Consumer Defensive
Beverages - Non-Alcoholic
Financial Services
Diversified Financial Services
Healthcare
Healthcare Providers & Services
Medical Devices & Instruments
Medical Diagnostics & Research
Medical Instruments & Equipment
Industrials
Farm & Heavy Construction Machinery
Transportation & Logistics
Utilities
Utilities - Independent Power Producers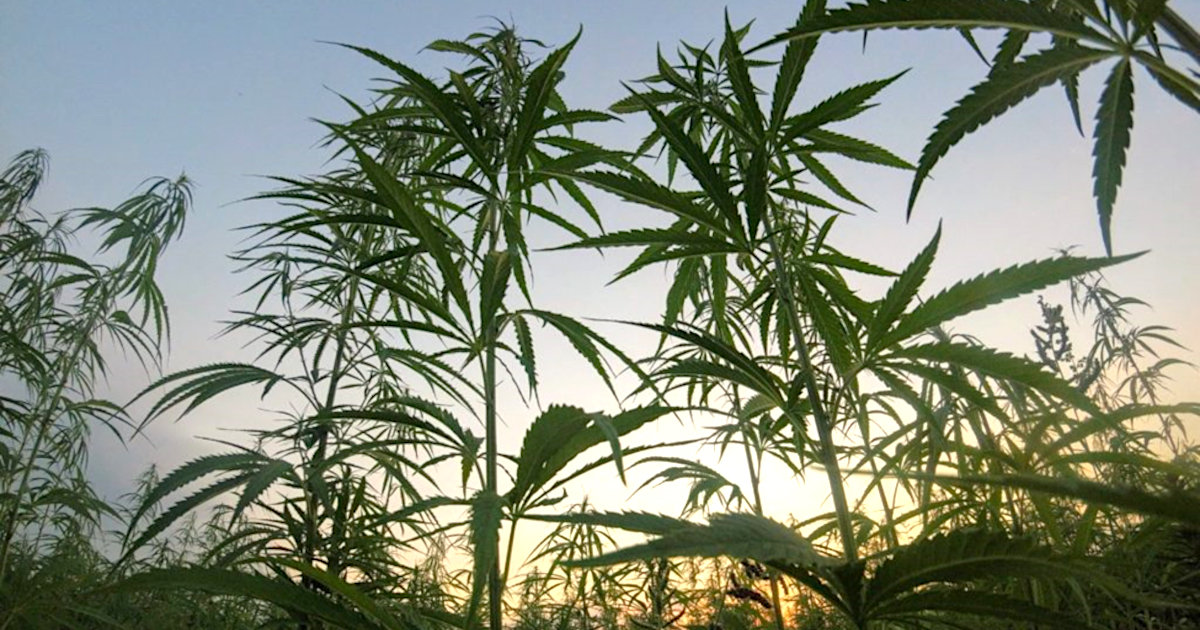 The Future of Cannabis Crosses Many Industries
Companies related to cannabis products in the U.S. and Canada attract a lot of attention from investors. This is not a surprise as marijuana is a welcome addition to varied industries, most with growing demand and high potential. It's expected that the rapid growth of acceptance and benefits from cannabis products are just being realized. Investing in a high-growth area while it is still in its infancy is an investment strategy we can all understand.
According to Precedence Research, it's expected that the global legal marijuana market size was at $USD 17.5 billion in 2019 and is predicted to reach $USD 65.1 billion by 2027. The global legal cannabis market is expected to expand at a compound annual growth rate of around 17.8% during the forecast period 2020 to 2027. This information, as positive as it is for investors, is far too broad to be very useful. This is because there are distinct and very different businesses that fall under the umbrella of cannabis stocks.
Primary Cannabis Businesses
As with almost any raw material, there are many different uses. Businesses discover different uses for the benefit of the consumer and of course their bottom line to use the same commodity. For example, the dairy industry provides milk that is used in hundreds of other products, both food and otherwise. Petroleum is used for everything from food, to plastic, to fuel. And glass is manufactured for everything from windshields to fiber-optic cable. As far as cannabis is concerned, it's presumed that within the medical field and recreational uses the benefits of this fast-growing resource have, to date, barely been defined. The power of the motives, which include to help others (medical), please others (recreational), and make money (business) have yet to be fully explored and unleashed. This process has been muddied by regulations that are still roadblocks – roadblocks that are presumed to be going away over an unspecified time period.
The business and investment opportunities come under the headings, growers, dispensaries, distributors, biotech or medical, recreational, and ancillary products and services.
Drilling Down
To Define companies doing business in the various cannabis fields more clearly as an investment opportunity, growers are the easiest to understand. Most medical, nutritional, and recreational companies are not self-sourced. Cultivators such as Auxly Cannabis Group, Inc. (XLY:CA) which operates primarily in Canada and Uruguay is involved in refining strains and bringing product to medical, wellness, and recreational companies.
Providing ancillary products avoids some of the banking restrictions put on companies actually producing or handling cannabis products. KushCo Holdings, Inc. (KSHB) focuses on providing businesses with vaporizers, solvents, branding consultancy, and packaging to businesses in the regulated medical and recreational cannabis and hemp industries.
Another company that would be categorized as ancillary is Stem Holdings, Inc. (STMH). They purchase, improve, and lease properties and finance assets that are operated by third parties and used for cultivation, retail sale of cannabis products, and manufacture, distribution, and branding of cannabis-infused products.
Companies that are broad-based and vertically integrated offer more diversification than those more narrowly focused. Medicine Man Technologies, operating under the name Schwazze (SHWZ) meets those criteria for investors looking to explore companies involved across several cannabis businesses. They have a portfolio of top licensed brands which span cultivation, extraction, infused manufacturing, dispensary operations, consulting, and nutrient lines. An outperform rating was recently given to Schwazze stock by Noble Capital Markets. The report is available at no cost to registered Channelchek users.

Known Risk to Investing in Cannabis Stocks
This is certainly not a complete list, but there are three primary risks in this industry. They are: legal restrictions, valuation, and commoditization.
In the U.S., marijuana is legal in many states but not yet legal at the federal level. While this dynamic holds, the cannabis industry will be subject to legislative and regulatory risks. It's important to understand and evaluate the legal considerations as you do your own research and absorb research from others while finding cannabis stocks with promise and growth potential.
Valuation can also be tricky in a new industry. Many cannabis companies are just getting started, so like all newer companies, they're attractive in-part because of their potential. Assessing the future growth and profitability of a company with a limited track record, in a new industry poses its own risk. It is also why these investments have such high upside potential. Most investors feel confident that the future holds tremendous growth, some consolidation, and even companies that lose out to the competition. Being on the side where your equity holding is either bought at a premium by an acquiring company or that within your portfolio you own a future giant (the next Coke, Microsoft, GM of the industry) is the home run many cannabis investors are seeking.
Commoditization is another risk. Just like milk, crude oil, or soybeans, marijuana is a commodity. While the cannabis industry is expected to grow, if supply outpaces demand, prices could fall. Think of the oil-related businesses in 2020. Price risk is a longer-term consideration.
Take-Away
New industries offer incredible potential for investors that spot winners. The cannabis industry has many segments. All of them seem to be on the rise, but there are a lot of companies joining and competing in each of the segments. There will be winners and losers. Understanding the changing regulatory environment and digesting true, non-hype unbiased research on the industry and individual companies helps increase success.
Suggested Reading:
Sources:
https://www.globenewswire.com/news-release/2020/12/01/2137727/0/en/Legal-Marijuana-Market-Growth-is-Expanding-over-17-8-by-2027.html#:~:text=01%2C%202020%20(GLOBE%20NEWSWIRE),during%20period%202020%20to%202027.
https://www.precedenceresearch.com/legal-marijuana-market
Stay up to date. Follow us:
Company
Ticker
Price
Previous
Mkt Cap
Volume
52wk Range
KushCo Holdings Inc - Ordinary Shares
KSHB (OTCQX)
$1.29
$170.46M
0
$0.44 - $2.10
Auxly Cannabis Group Inc.
XLY:CA (CDX)
$0.39
$289.90M
0
$0.12 - $0.51
Advanced Market Data
()
Detailed Quote
Charts
Statistics
Financials
Historical Quotes
Insider Activity
Key Ratios