Companies by Sector
More than 6000 listed
Communication Services
Telecommunication Services
Consumer Cyclical
Advertising & Marketing Services
Furnishings, Fixtures & Appliances
Homebuilding & Construction
Manufacturing - Apparel & Accessories
Manufacturing - Apparel & Furniture
Retail - Apparel & Specialty
Consumer Defensive
Beverages - Non-Alcoholic
Financial Services
Diversified Financial Services
Healthcare
Healthcare Providers & Services
Medical Devices & Instruments
Medical Diagnostics & Research
Medical Instruments & Equipment
Industrials
Farm & Heavy Construction Machinery
Transportation & Logistics
Utilities
Utilities - Independent Power Producers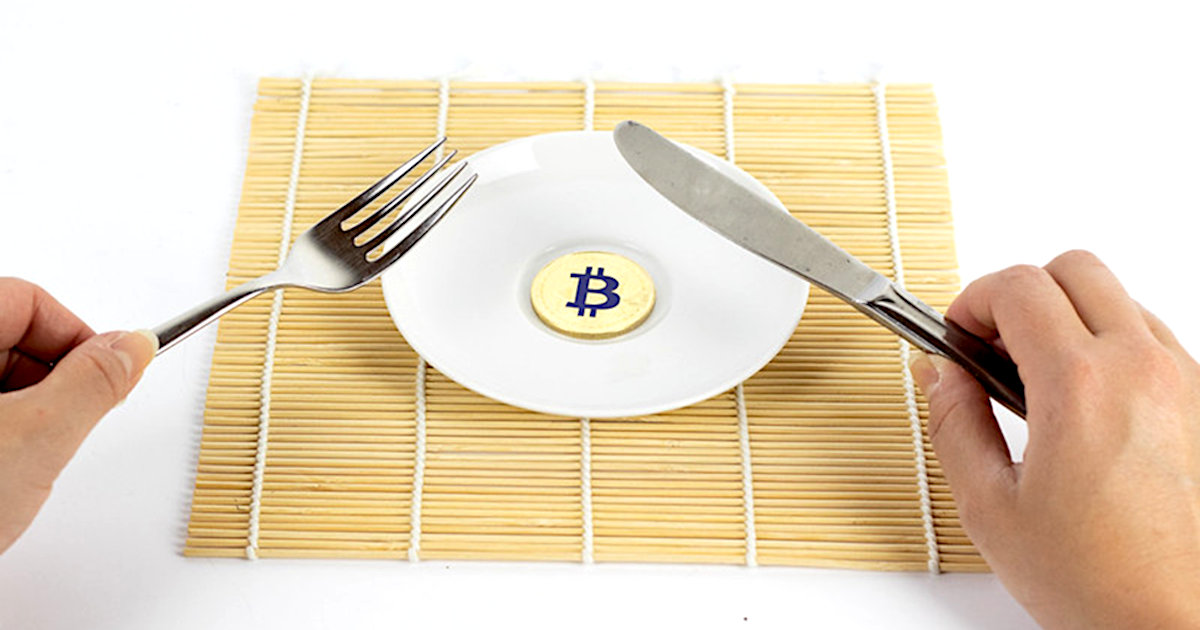 Can Wall Street Giants Put Crypto on the Menu?
As powerhouse financial firms such as Visa, Goldman Sachs, JP Morgan, and just this week BNY Mellon invest, trade, or accept payment by Bitcoin (BTC), one has to expect that full acceptance and recognition of the currency is getting close. After all, these are the financial world's trendsetters. On Wednesday (3/17/21), Morgan Stanley, a large, well-respected money manager, took a giant step further than the others with their plans to offer funds that trade and hold Bitcoin. The company is the first major wealth manager or banking institution that is making available for its client's cryptocurrency. The plan limits the offerings to those with the highest tolerance for risk.
Morgan Stanley Takes the Lead
Now that Morgan Stanley has broken the ice, it's expected that competing institutions will follow by also providing access to their WM clients of managed funds with cryptocurrency holdings. Or, at least those clients deemed to have the ability to withstand high volatility and the ability to lose money without lifestyle impact.
Two of the funds Morgan Stanley will offer are run by crypto firm Galaxy Digital. The Galaxy Bitcoin Fund, LP has a minimum investment of $25,000 (current BTC exchange rate is $58,578.70) and the Galaxy Institutional Bitcoin Fund, LP, which has a $5 million minimum. The third fund, called NS NYDIG Select Fund, will be overseen by a new partnership (created 2/18/21) between FS Investments and NYDIG. That investment option also has a minimum investment of $25,000. Morgan Stanley clients with at least $2 million may be allowed to invest up to 2.5% of their net worth into these funds.
Tipping Point for Acceptance
Options for gaining exposure in digital currencies are expanding for investors and this week seems to have been a tipping point. Digital currency asset manager Grayscale also announced this week that it began offering five new digital currency investment trusts. This brings its total number of trusts investing in single-asset investment products, available to eligible individuals and institutional accredited investors, to 14. Also this week, JPM Chase filed with the SEC a structured note offering tied to stocks with Bitcoin allocations.
While large institutions are one by one opening Bitcoin to their trading desks and wealth management clients, your neighborhood investment advisor is not likely to have a regulated option to show clients anytime soon. Financial advisors run the risk of having to demonstrate suitability which can be a high hurdle for a relatively new and highly speculative financial vehicle such as cryptocurrencies. This has caused many smaller investment advisors to shy away and continue with a more traditional money management approach.
Take-Away
Now that Morgan Stanley has opened the door for other firms to offer this still speculative asset class, they have also provided a template as to how. The inclusion also seems to provide a lead to other firms on 'how' to frame cryptocurrency offerings. If competing firms weren't motivated before with Bitcoin recently reaching new highs, they will now be as cryptocurrency is a clear differentiator in the services offered by one of their rivals.
Managing Editor, Channelchek
Suggested Reading:
Sources:
http://www.globenewswire.com/news-release/2021/03/17/2194615/0/en/Grayscale-Investments-Launches-Five-New-Investment-Trusts.html
https://fintechforadvisers.com/fintech-virtual-summit-2021/
https://nydig.com/about-nydig/news-press-releases/fs-investments-and-nydig-announce-partnership/
https://www.investmentnews.com/morgan-stanley-to-offer-bitcoin-funds-to-ultra-rich-clients-204104
http://www.globenewswire.com/news-release/2021/03/17/2194615/0/en/Grayscale-Investments-Launches-Five-New-Investment-Trusts.html
https://www.investmentnews.com/jpmorgan-plans-to-expose-investors-to-bitcoin-friendly-stocks-203850
Stay up to date. Follow us:
Company
Ticker
Price
Previous
Mkt Cap
Volume
52wk Range
Voyager Digital Ltd
VYGVF (OTCQB)
$26.68
$3.46B
0
$0.10 - $30.21
Taal Distributed Information Technologies Inc
TAALF (OTCQX)
$3.38
$78.01M
0
$1.10 - $6.95
Marathon Patent Group Inc.
MARA (Nasdaq)
$49.00
$4.84B
0
$0.38 - $57.75
Hut 8 Mining Corp - Ordinary Shares
HUTMF (OTCQX)
$6.92
$776.11M
0
$0.45 - $13.00
HIVE Blockchain Technologies Ltd
HVBTF (OTCQX)
$4.01
$1.46B
0
$0.15 - $5.75
DMG Blockchain Solutions Inc - Ordinary Shares
DMGGF (OTCQB)
$1.61
$218.44M
0
$0.05 - $4.52
Advanced Market Data
()
Detailed Quote
Charts
Statistics
Financials
Historical Quotes
Insider Activity
Key Ratios