Companies by Sector
More than 6000 listed
Communication Services
Telecommunication Services
Consumer Cyclical
Advertising & Marketing Services
Furnishings, Fixtures & Appliances
Homebuilding & Construction
Manufacturing - Apparel & Accessories
Manufacturing - Apparel & Furniture
Retail - Apparel & Specialty
Consumer Defensive
Beverages - Non-Alcoholic
Financial Services
Diversified Financial Services
Healthcare
Healthcare Providers & Services
Medical Devices & Instruments
Medical Diagnostics & Research
Medical Instruments & Equipment
Industrials
Farm & Heavy Construction Machinery
Transportation & Logistics
Utilities
Utilities - Independent Power Producers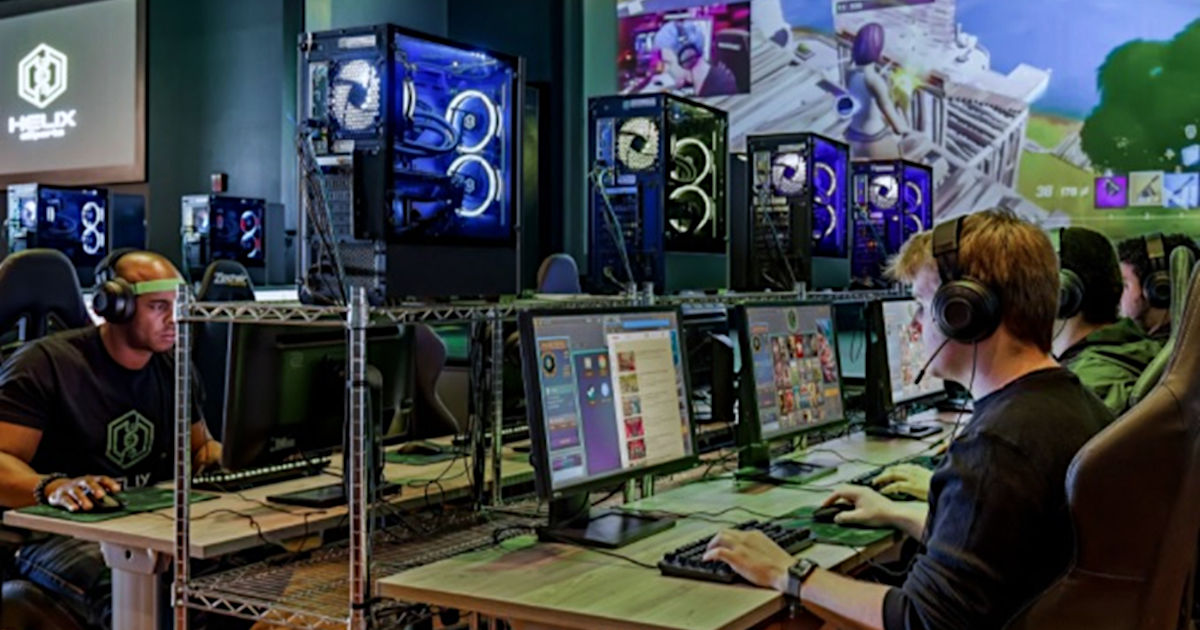 Investors are Handed More Tools to Evaluate Esports and iGaming Performance
As the esports, gaming, and iGaming sector of digital media and technology grow, so does investor interest and the attention paid to measuring its performance relative to other media and technology sectors. Measurement tools now include indexes that can be used as a proxy for the industry segment to assist investors in determining the segment's performance relative to other business sectors or to understand how well a company did relative to those operating in the same industry.
Indexes Worth Attention
Last year on April 30, Roundhill Investments launched what they say is the first iGaming index. The Roundhill Sports Betting & iGaming Index is designed to track the performance of the sports betting and iGaming industry globally. The Index consists of a tiered weight portfolio of internationally listed companies that are involved in the sports betting & iGaming industry. The index's valuation increased by 17.92% during the first quarter of 2021. By comparison, the S&P 500 index experienced a 6.2% increase. The two largest weightings represented 8.77%, they are Entain PLC (ENT LN) and DraftKings, Inc. (DKNG).
In the category of esports, MVIS introduced their Global Video Gaming & eSports Index in July of 2018, with a full look back to January 2015. This index's universe weighs less on gambling-associated companies — focusing primarily on those with at least 50% of their revenues from video gaming and/or eSports. This includes developers and related software/hardware, streaming services, and those involved in eSports events. The index declined 2.7% over the first quarter. There are currently 25 components in the measurement, the top two holdings have a weighting of 16.54%, they are NVIDIA Corp. (NVDA) and Sea Ltd. (SE).
A more inclusive index was launched at the start of 2021 by Noble Capital Markets. Details of the Noble Esports and iGaming Index, which includes components of the other two indexes are found in a recently released report. According to their Digital, Media & Entertainment Industry Quarterly Report from April 19 written by Michael Kupinski, Director of Research, the index is now formulated by 16 publicly traded companies, with the two largest companies in the sector, Flutter Entertainment (ISE: FLTRl) and DraftKings (ticker DKNG).
The Esports/Gaming Noble Index added 42.7% in the first quarter of 2021. The esports and iGaming section of the report drilled down and discussed strong performance by some of the index components, including Draft Kings, up 32.7% and BRAG, up 47%, The strongest stock performances within the Noble Esports and iGaming Index were from AESE, up 82.3%, SLGG, up 148.8%, SCR, up 124.5%, EGLX, up 106.2%, and, finally, GMBL (eSports Entertainment), Noble very closely follows, was up 136.4%.

Take-Away
Sports is changing in much the same way communication, media, transportation, and other industries have evolved to include new outlets. At some point, the new subsets reach a tipping point, and best serve investors if they have their own separate sets of measures. After all, as with all change, they may provide opportunities for investors. The different approaches by Roundhill Investments, MVIS, and Noble Capital Markets also help investors better grasp where performance has been and where strength and weakness can be capitalized on.
Suggested Content:
Sources:
Noble, Digital, Media & Entertainment Industry Quarterly Report
Roundhill Sports Betting & iGaming Index
Photo Credit: Helix eSports
Stay up to date. Follow us:
Company
Ticker
Price
Previous
Mkt Cap
Volume
52wk Range
Inuvo Inc.
INUV (AMERA)
$0.69
$82.21M
0
$0.31 - $2.35
Enthusiast Gaming Holdings Inc.
EGLX (NGS)
$3.68
$471.85M
0
$1.04 - $8.88
Advanced Market Data
()
Detailed Quote
Charts
Statistics
Financials
Historical Quotes
Insider Activity
Key Ratios