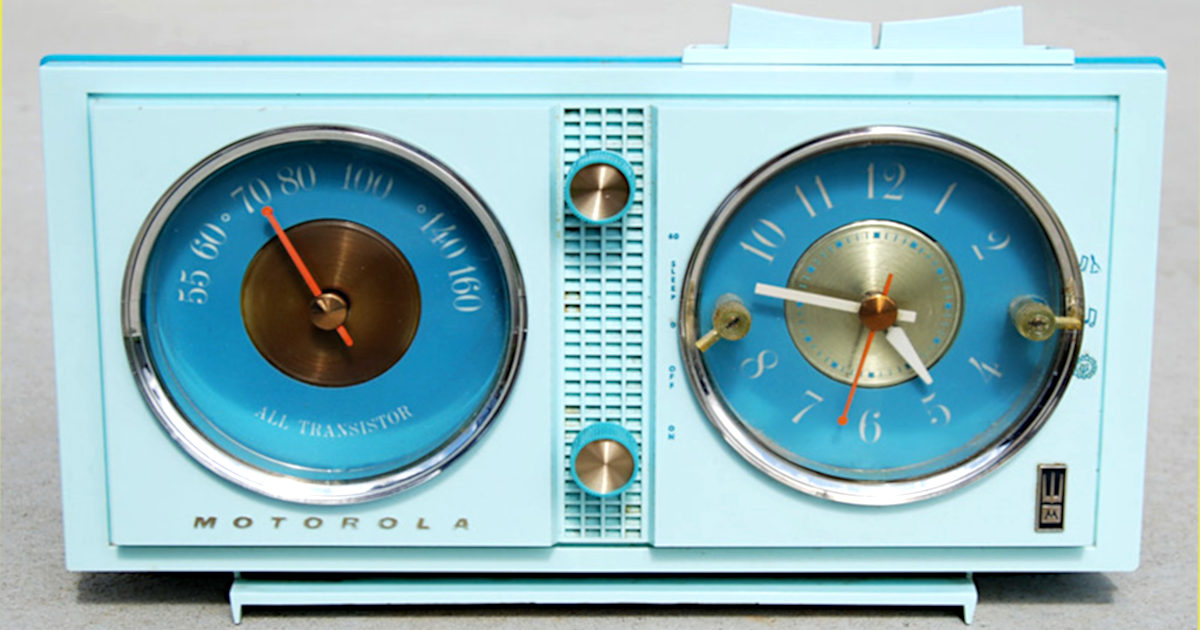 Online Media is Within an Hour of Becoming Main-Stream Media
The clock is ticking on broadcast radio and TV as the technology is becoming dated relative to the greatly accelerated use of mobile devices and growth (albeit slower) of desktop computing.
Since 2011, media consumption for U.S. adults is up 20% across all categories.
One of those categories has grown by 460%. To have earned that growth, quite a bit of erosion was from TV and traditional radio.
Have you guessed which outlet has grown so dramatically?
An average of 4 hours and 12 minutes is spent on mobile devices compared to only 45 minutes just ten years ago.
Take a look at the graphic below; it demonstrates just how quickly habits change.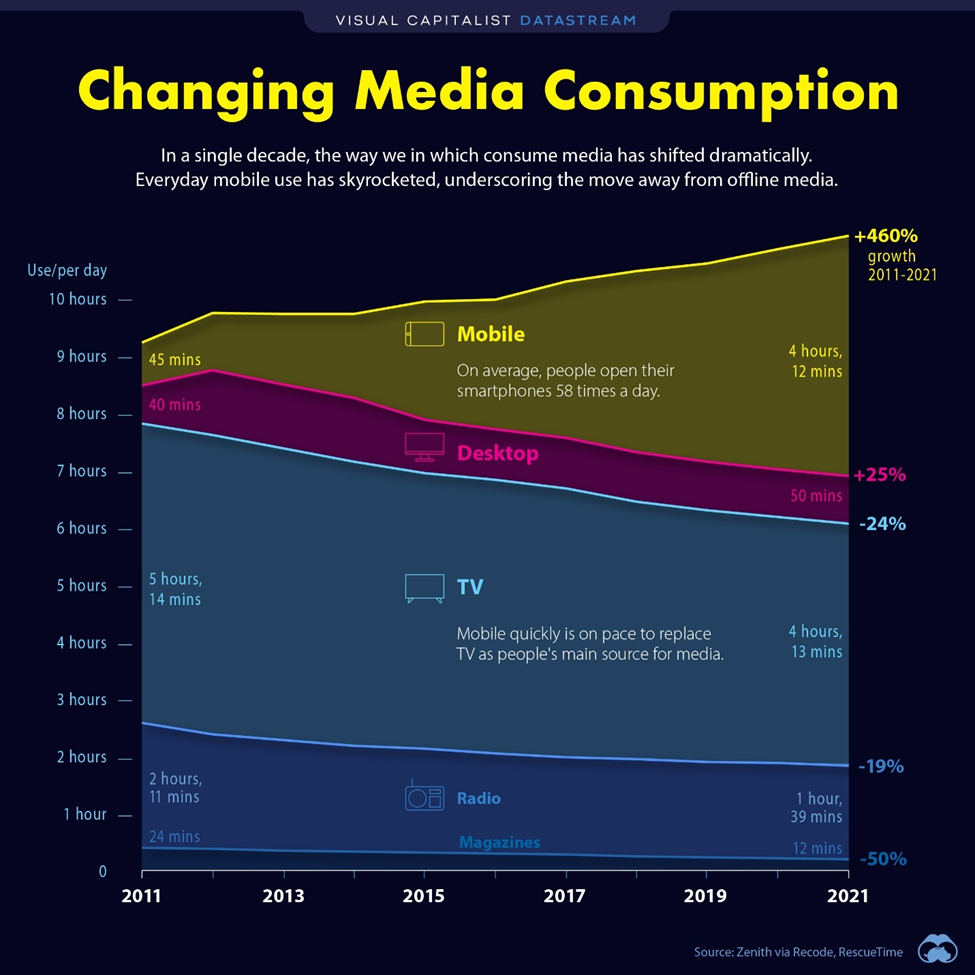 Graphics by Visual Capitalist
From a business perspective, adaption is key to growth and critical for survival. In this case, understanding and satisfying changing audience preferences need to be part of the business plans of all doing business in the industry(s) represented above.
Photo by Allen, no changes were made
Stay up to date. Follow us: